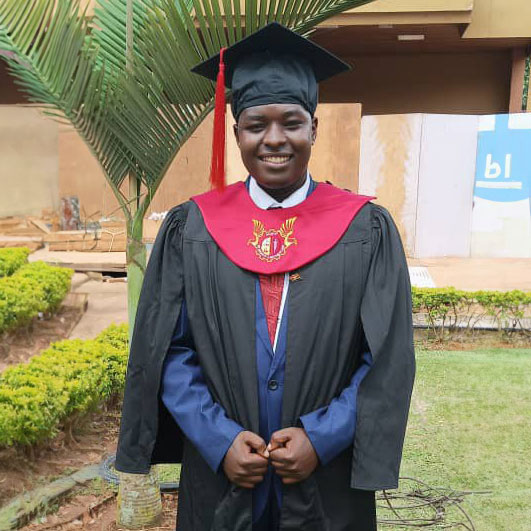 I was born on May 22, 1998, in Uganda, a country recovering from a political war. My father had six wives and nearly 40 children, which made it challenging for him to provide for his biological children. Consequently, my mother had to struggle to support herself and her children. Due to our difficult socio-economic situation, I was born at home rather than in a hospital. My mother delivered me without any assistance, a feat that still amazes me.
I was born into homelessness, and my mother and I moved from one shelter to another. She often faced abuse and mockery when rental bills were due, and witnessing her struggle was hard for me. There were times when we couldn't afford to pay rent for up to six months. To make ends meet, my mother used her sewing skills to repair clothes in the village, earning very little and sometimes nothing. In dire circumstances, she would collect wild fruits to sustain us through the night.
Despite our poverty, my mother sent me to a nearby nursery school without any money or school supplies, relying solely on faith. My childhood was marked by the constant sound of my mother crying out to God, which made me believe that we had no hope, and my chances of growing up seemed close to impossible.
Around the age of four, a miraculous encounter changed the course of my life. In 2002, an angel named Bill Wegener entered my life. Here's how our meeting unfolded:
In our nearby nursery school, we were informed that "bazungu" (white people) were coming, so we were instructed to attend the primary school to welcome them. Unfortunately, that day, I had forgotten my cup at home, and I hadn't had lunch to remember we could often have just one meal a day. A "muzungu" found me sitting on a veranda with my friend, my face expressing a frown, and I appeared malnourished and much older than my age. What surprised me was that he took my picture, smiled at me, and then walked away. At that age, no one had ever shown me such a warm smile. I didn't pay much attention to the "muzungu," but I returned home happy because someone had shown me a smile for the very first time. From then on, whenever "bazungu" visited, I wore the biggest smile in the community. Bill himself probably never realized the impact of that smile on my life. On subsequent visits, he always found me wearing a smile.
As I grew up, I learned that children are like little angels, and Bill's love for children has never waned.
Going back to my story, after taking my picture, Bill disappeared, and I didn't think much of it. But a few months later, our nursery school teacher came to our village looking for me. That day was a turning point because we were planning to move due to rental issues.
The teacher informed me that someone was looking for me at school, so I accompanied her. When I arrived at school, I couldn't remember Bill, but he lifted me in his arms, gave me a bunch of yellow bananas, and had an interpreter since I only knew two English words, "yes" and "no." He told me he wanted to sponsor me, and this brought immense happiness. This is where my life's transformation began.
From 2002 to 2012, my life improved significantly. During my primary education, Bill took me to a boarding school as I had to travel long distances to school. He provided me with a new mattress, a new pillow, and a new blanket. I excelled in my primary education and emerged as the best student with a first-grade distinction.
In 2013, I joined Christ the Rock Secondary School, which was a significant change in my life. It was a new school with a different community, new people, new rules, and many challenges. There were times when the person responsible for my tuition demanded extra money, even though Bill had already paid the full amount. This led to a situation where I was denied the opportunity to take exams during one term. In 2014, I informed Bill about this, and he was greatly disappointed in the school. He decided to transfer me to Nakaseke International College, one of the best schools, where I completed both my Ordinary and Advanced levels with high grades.
Upon receiving my results, I gained admission to medical school (2019-2023). Throughout my educational journey, Bill nurtured and supported me as if I were his own biological son. I never lacked for anything, and I was fortunate to complete my tuition before each semester began. I cherished my academic journey because of the numerous sacrifices and unconditional love Bill showed me.
During medical school, the COVID-19 pandemic hit the world, a challenging period for everyone. Bill supported me by providing funds for rent and encouraged me to continue developing my skills during this challenging time when schools were closed.
In August 2021, Bill had a dream in which he felt called to serve God in a specific way. He founded "JFM" and began by distributing 100 Bibles in Kampala, following the guidance of his dream. I started working part-time at JFM while also pursuing my hospital duties. In late 2022, JFM built a house for my mother, ending her 60-year struggle with rental issues. In early 2023, when Bill and Reno came to Uganda, they purchased a building in my mother's neighborhood, allowing me to live next to her. This was a dream come true for me, considering my journey from having nowhere to stay to owning two comfortable houses. It truly felt like an extraordinary miracle.
At JFM, my ministry primarily focuses on providing proper healthcare to marginalized communities in Uganda. Bill, JFM's CEO initiated the idea of establishing a medical center to serve as the hub of healthcare activities at JFM. The construction of the center is still ongoing, relying solely on donations. Nevertheless, we believe that nothing is too big for God, and the purpose of the Miracle Medical Center (MMC) will become clear in time.
Today, on November 3, 2023, I, Kirembwe George William, have graduated from medical school with a GPA of 3.8, earning a first-class degree and the award for the most disciplined student of all times.
Special Appreciation:
I would like to express my deep appreciation to my "Mummy Caren Wegener" and "Dad Bill" for their unwavering love, encouragement, and support. She has been like a special mother to me, and I hold her in the highest regard. This experience has taught me the importance of marrying a person chosen by God, someone who supports your ideas and guides you in times of need, just as my special mother Caren Wegener has done for the past 20 years.
Bill and Caren have been my whole world, providing support and love unconditionally. While many know our names, few understand our stories. They see our smiles but not our pain, notice our cuts but not our scars, and can read our lips but not our minds. However, Bill and Caren are different; they know our stories but not our names, see our pain but not our smiles, notice our scars but not our simple cuts, and read our minds beyond our lips. They are my wonderful parents, and I pray that God grants me the ability to carry their torch into the next generations.
Regarding Further Studies:
This is just the beginning for me. I plan to pursue further studies once the Miracle Medical Center (MMC) is well-established, with the aim of specializing in an area that aligns with the community's greatest needs.
Lessons from My Journey:
There is no storm that God won't guide you through.
There is no bridge that God won't help you cross.
There is no battle that God won't assist you in winning.
There is no heartache that God won't help you overcome. He is infinitely greater than any challenge you may face. Entrust everything into His hands and embrace each day with confidence, knowing that He will take care of you.
Amen,
Signed: Dr. William JFM Associate CEO MMC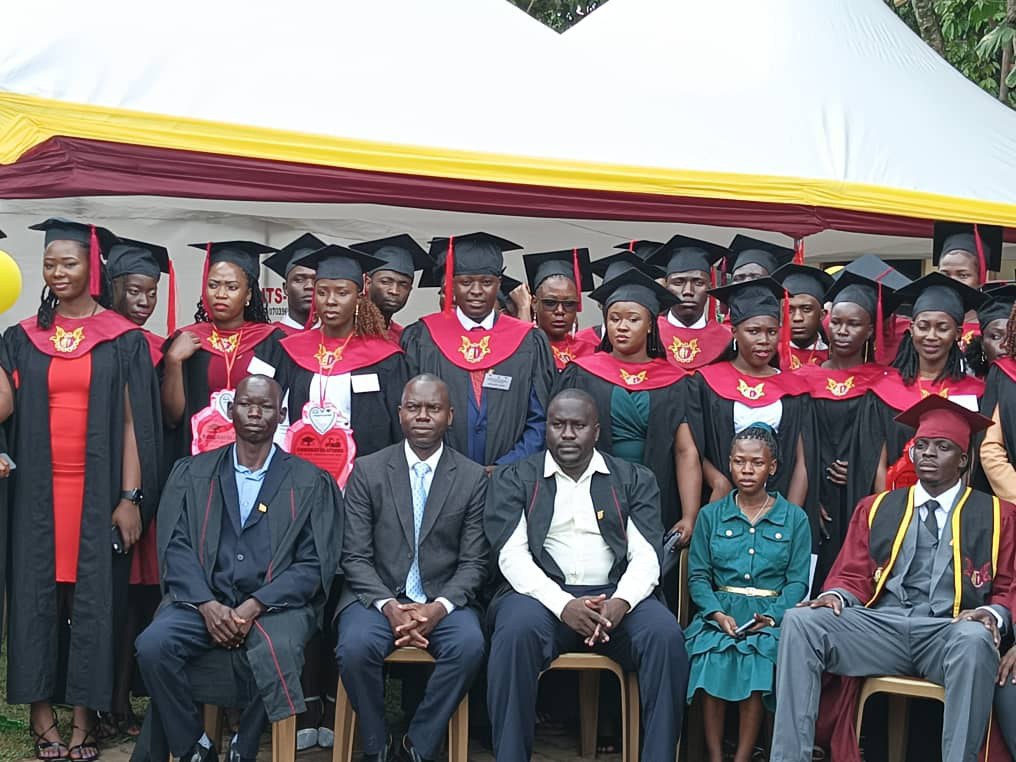 ---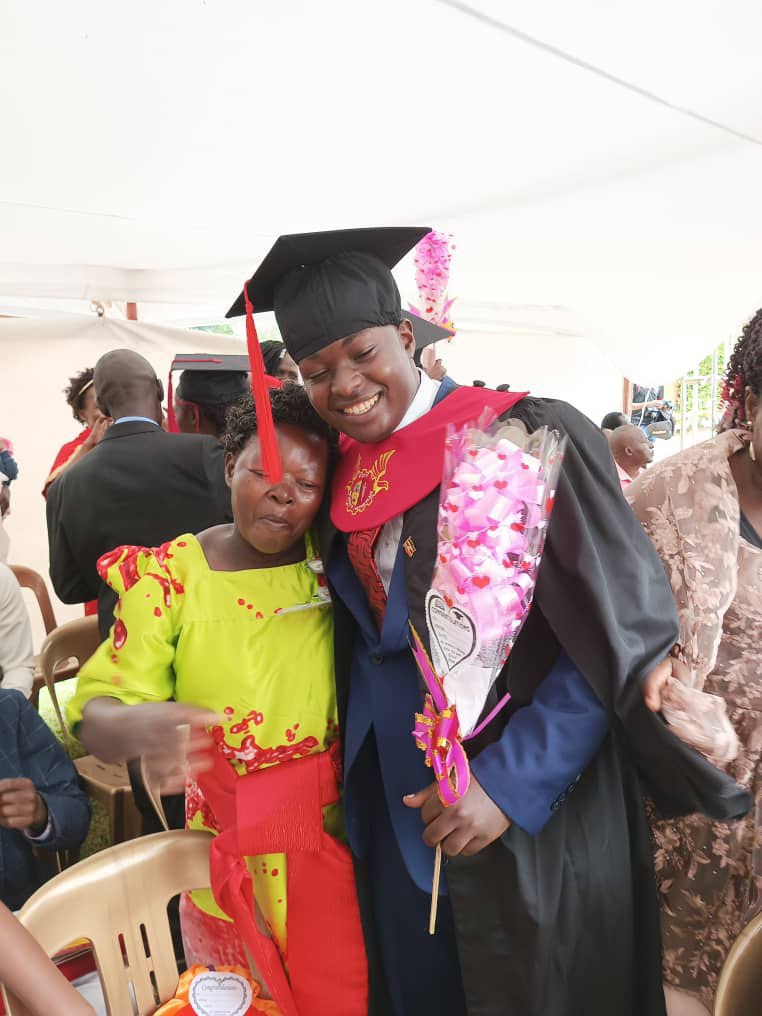 ---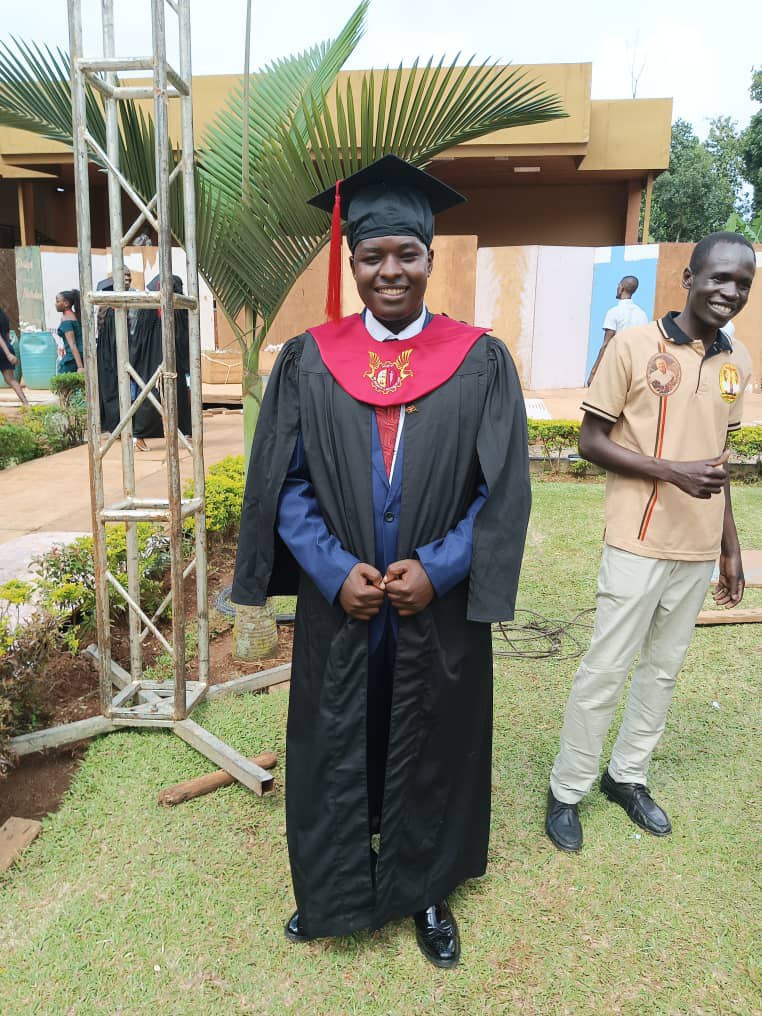 ---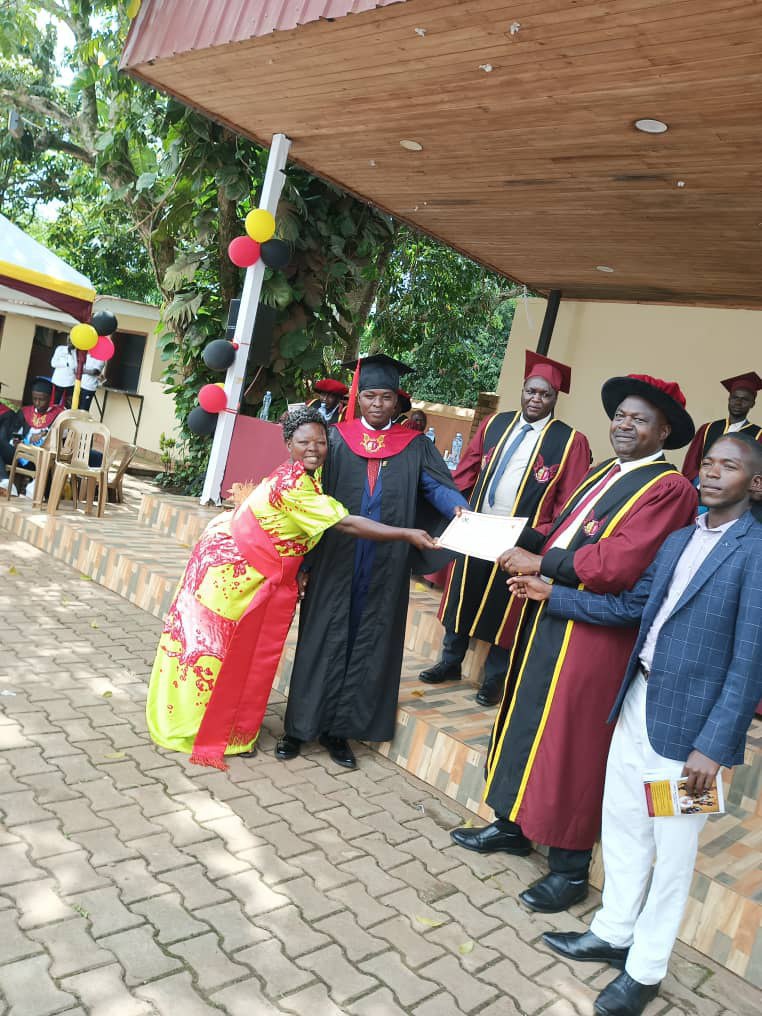 ---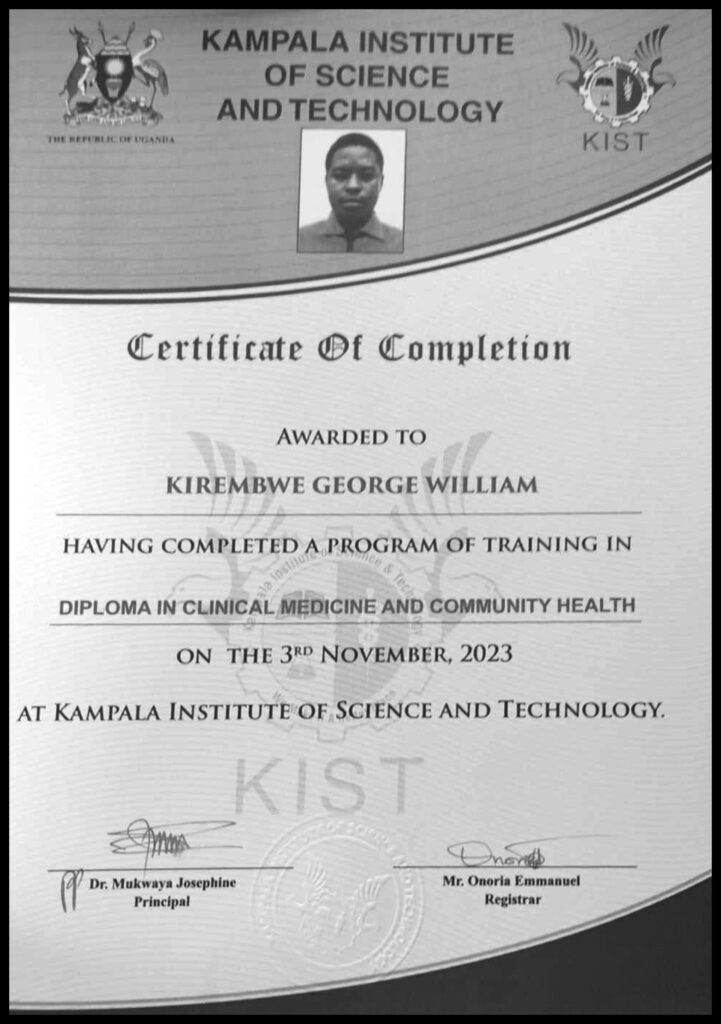 ---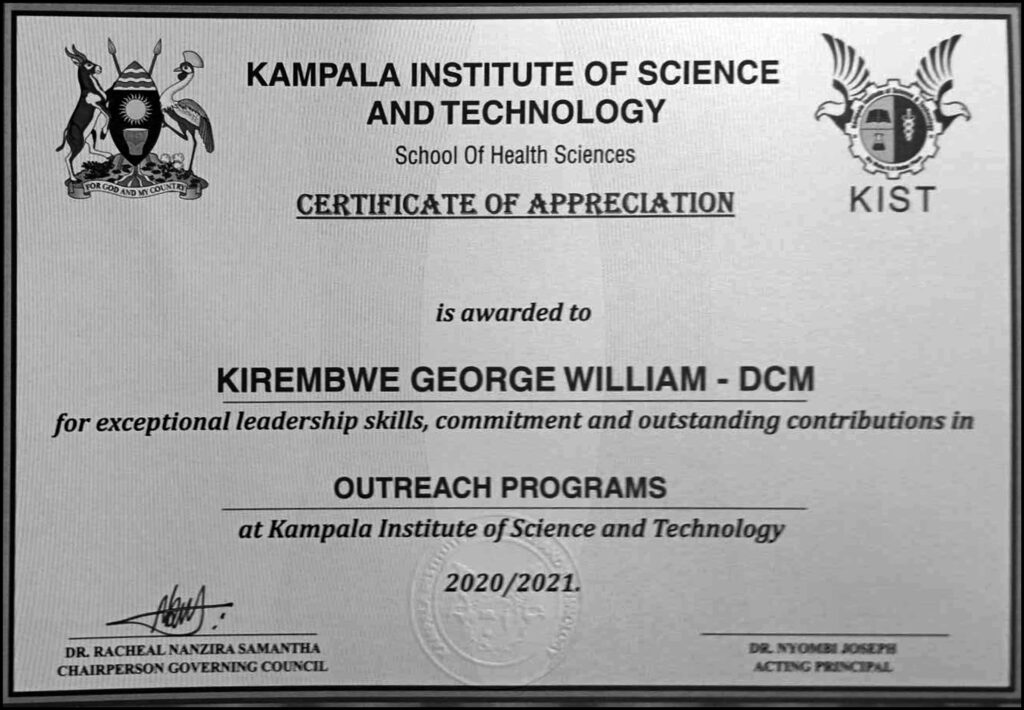 About Author