Mashariki Children's Home Update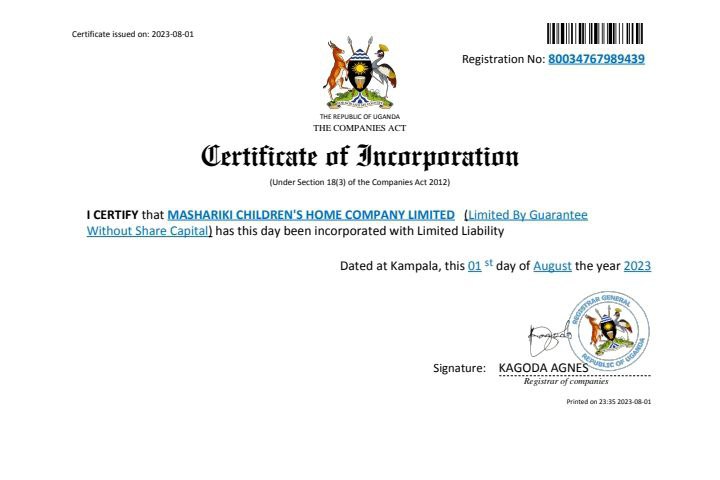 MASHARIKI CHILDREN'S HOME
P.O BOX 123958, KAMPALA.
Written by Ignatious Sseremba (Iggy)
Greetings beloved, I'm pleased to inform you that our children's care program has always exercised like a complete children's home. We've exercised love to the climax; our kids are better off, happier with us, healthier, and future expectant; we, therefore, went forth to register it because we love to carry on. Registration helps us if we are questioned if we want to engage in projects as a group and also helps us in resource mobilization. It's easier and safer to be identified as a children's home than an individual. Now, It's easier for us to accommodate as many orphans as possible. One of us can now recommend a kid to us or refer them after knowing the criteria for admission.

I strongly want to thank Jesus for the mandate that he has entrusted us with, and I also want to thank our beloved director Mr.Bill Wegener in the united states, for coordinating closely with us. I thank our generous donors so much for your tremendous support. May the Lord bless you abundantly.
About Author