Our Kids in Kenya (Nairobi) Present their Academic Transcripts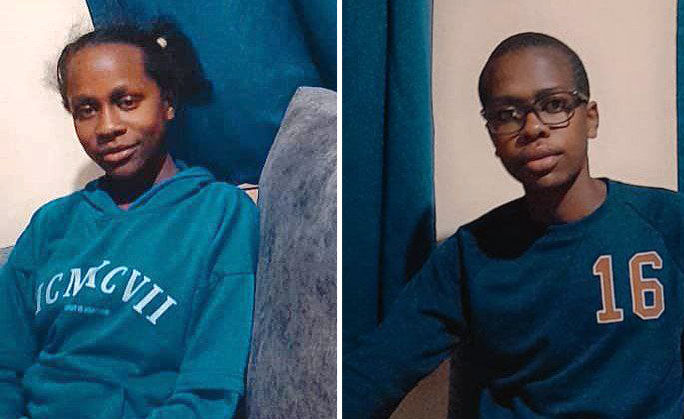 Dear Esteemed Friends,
I am thrilled to introduce you to two remarkable young individuals from Nairobi, Kenya, who have shown incredible determination in the face of adversity. It is with great joy that I present MUDIJO JOSIAH ODUOR, a 16-year-old boy, and ROSILINE ATIENO MUDIJO, a 14-year-old girl.
My encounter with Josiah and Roseline took place a year ago when they were residing in conditions of extreme poverty alongside their single mother, who earns her livelihood working in a modest factory in Nairobi. At that time, both children had been forced to discontinue their education due to their challenging circumstances. Their daily existence was sustained on a meager income of less than a dollar (equivalent to 100KSHS).
Fueled by a strong desire to uplift their lives, I made the decision to reintegrate Josiah and Roseline into the educational system. Their mother shares in this excitement, and together we are devoted to supporting these young minds. Through a modest weekly stipend, we are able to assist them on their journey toward a brighter future.
Josiah possesses an impressive intellect and has a passion for hunting during his holidays. On the other hand, Roseline's talents shine through her love for singing. In fact, she expressed a keen interest in learning the violin 🎻, a prospect we are currently considering. Despite his challenges with myopia, Josiah's determination remains unwavering. I provided him with prescription glasses to aid his studies. While his initial aspiration was to become an Aeronautical Engineer, his academic performance led us to consider alternate paths such as Information Technology or Law. In contrast, Roseline envisions herself as a future medical doctor, a goal I wholeheartedly believe she can achieve.
I am pleased to share that both Josiah and Roseline are set to resume their studies on the 28th of this month. Their journey thus far has been marked by resilience and a growing sense of contentment since our paths crossed. Their affection towards us and their profound faith in Jesus warm my heart.
In this endeavor, I wish to extend my heartfelt gratitude to JesusFedMe for providing the essential resources that empower us to make a difference. Moreover, I am deeply thankful to Jesus for granting us the strength to persevere on this meaningful journey.
To our esteemed donors, I offer my sincerest thanks. Your support has played an invaluable role in this transformational process.
May you be abundantly blessed.
Warm regards,
Ignatious Sseremba (Iggy)
About Author