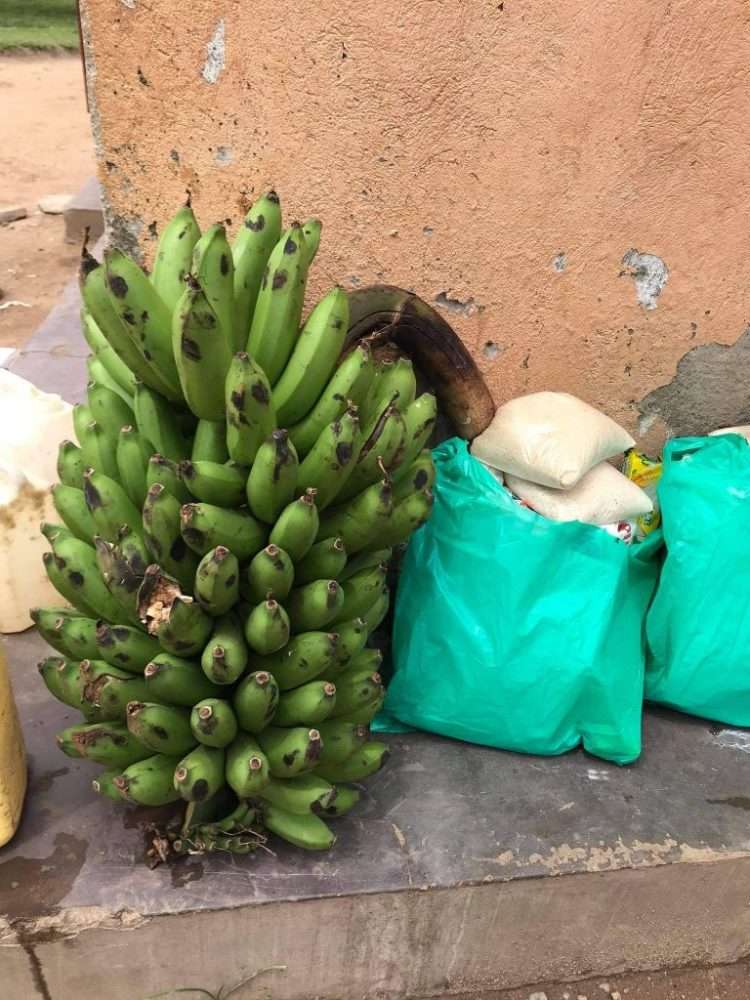 JFM provides Matooke with every gift as it is a staple food in Uganda.

Matoke, locally also known as matooke in Buganda, ekitookye in southwestern Uganda, ekitooke in western Uganda, maddootte in Lugisu, ebitooke in northwestern Tanzania, igitoki in Rwanda, and by the cultivar name East African Highland banana, is a starchy triploid banana cultivar originating from the African Great Lakes.
It is the name given to plantains, a type of green banana, in certain areas of eastern African, specifically Uganda. Matoke is a staple crop, as well as a staple food, in eastern Africa. Therefore, the term also refers to a dish made from these plantains. In fact, the stew-like dish is a national dish of Uganda.
The fruit itself is the same yellowish color as a banana. The plantain's peel might be green or even black. But, unlike bananas, plantains should be cooked before eaten. In Uganda, the fruit is often steamed in its own leaves and may also be included in various dishes, much like potatoes. JFM includes these plantains with every gifting as everyone knows how to cook them.
About Author