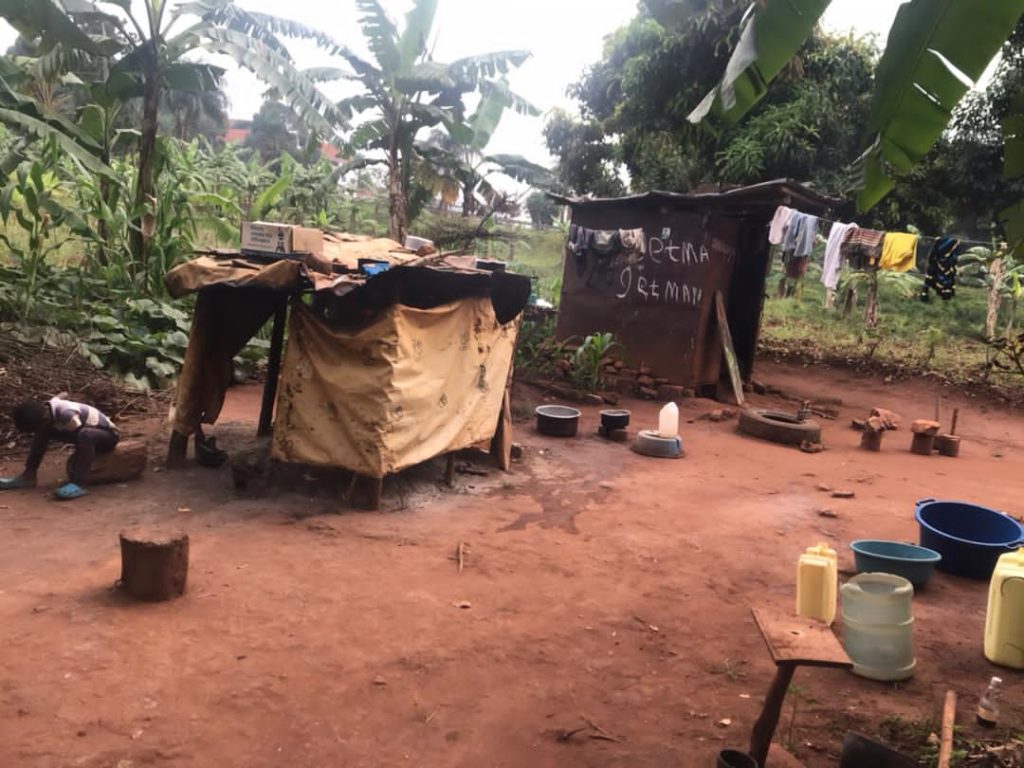 I was up early and in a lovely mood in the morning. Then after visiting the shop to buy rice and sugar, I went to give the food to hungry people. Moving long distances, sometimes I often reach full of dust because of the muddy roads because I love my ministry. I try to do everything with love and passion, then the people mock me, criticize me. I felt small, yes this has happened before, but today it was too much. Today I went to Bwerenga village where I had gone to deliver food like any other day that I have been doing this. People always clapped after seeing me, rejoiced; many could appreciate, unlike today.
After arriving, I always greet everyone around, and I tell them how Jesus has told me to bring this package to you. I can't forget that a man named Henry told me, "if I see you taking a picture of me, you gonna pay me 20 million shillings" I was insulted. He added, " You must be getting millions after taking pictures of us" How can someone ask me for 20 million shillings when even I have never seen this much money. I was angry. In a cruel way, Henry used abusive language on me, and I lost morale in everything I was doing. This was too much for me to handle. I have encountered many people, but today maybe I went to the wrong group of people. I accepted, and I left the place in a very shameful way. To make matters worse, the boda-boda (motorcycle uber) guy left me, so now I needed to walk back home.
BUT GOD WASN'T FINISHED
On my way back, I met a man addicted to drugs. He was smoking and bear-chested. He asked me for 2000 shillings, which is less than one US Dollar. I asked him what the money was for? He answered, "for food." I was in an ocean of thoughts after giving out 50 kilograms of rice to ungrateful people, but the Lord's spirit told me to help this man. We moved together towards his home, but I was in fear because I felt insecure about proceeding with such a man. He was living alone in his extremely poorly constructed house. Finally, I told him to let me go back to my home and bring food, he accepted. I used some of my money to buy food for Alex, and I realized that God had planned to meet him today.
Despite the first hostile people I met first, this drug addict man gave me hope, he was willing to listen to me, and I gave him a gospel tract. I hope to meet him again so that he accepts Jesus Christ.
He told me he started smoking at 19, and it became a habit. I was praying for his transformation.
About Author