Grandmother of 17 Grandchildren Assisted With Food Relief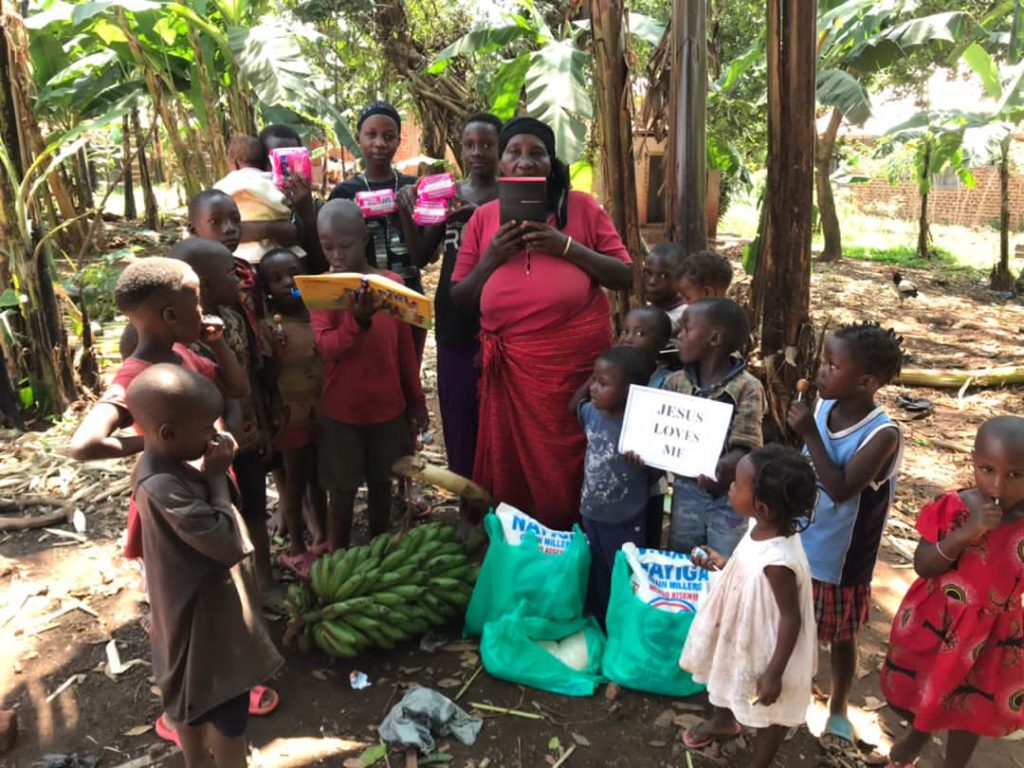 The impact of Covid in Uganda remains one of the biggest challenges, combined with hunger and malnutrition. Poverty is mostly due to lockdowns and food shortages.
Grandmother Christine, aged 61 years, faces a tough time feeding all the 17 kids whom she lives with under an unfinished house. Kids were happy receiving candy and a Bible, while young females getting sanitary pads. The family has every age bracket from 1 to 16 years.
"Daily struggles," she says. A shortfall in any assistance forces us to go to bed without food., she says. It is a huge challenge to this family as they sleep in an unfinished house with no windows, doors in case of any danger. It can hit them directly.
Today JFM lifted this family with food relief past stubborn hunger in a way which they never thought of , they were totally surprised when a stranger walked up to their humble home with free food and supplies.
JFM has given food relief to many families in Uganda and is grateful to support people in these difficult times.
Like any other person, grandmother Christine goes through a lot of difficulties providing, especially with so many kids around. Supporting undernourished people is the primary goal for JFM by giving them food and Christ's message of hope during their hardships. JFM gives food to anyone in the community in need and is doing an act of love to everyone around the community.
Christine is a born-again Christian who loves her grandkids, and she believes that God will provide for them. She received a Bible, and she vowed to read and do as God says.
Together we can support such families with $33, which feeds a family a week. Since this family is so large, we are going back tomorrow with a large bag of rice (50 kilograms, 110 pounds) to provide extra nourishment for meals.
About Author