JFM Surprises a Muslim Mum With Food Relief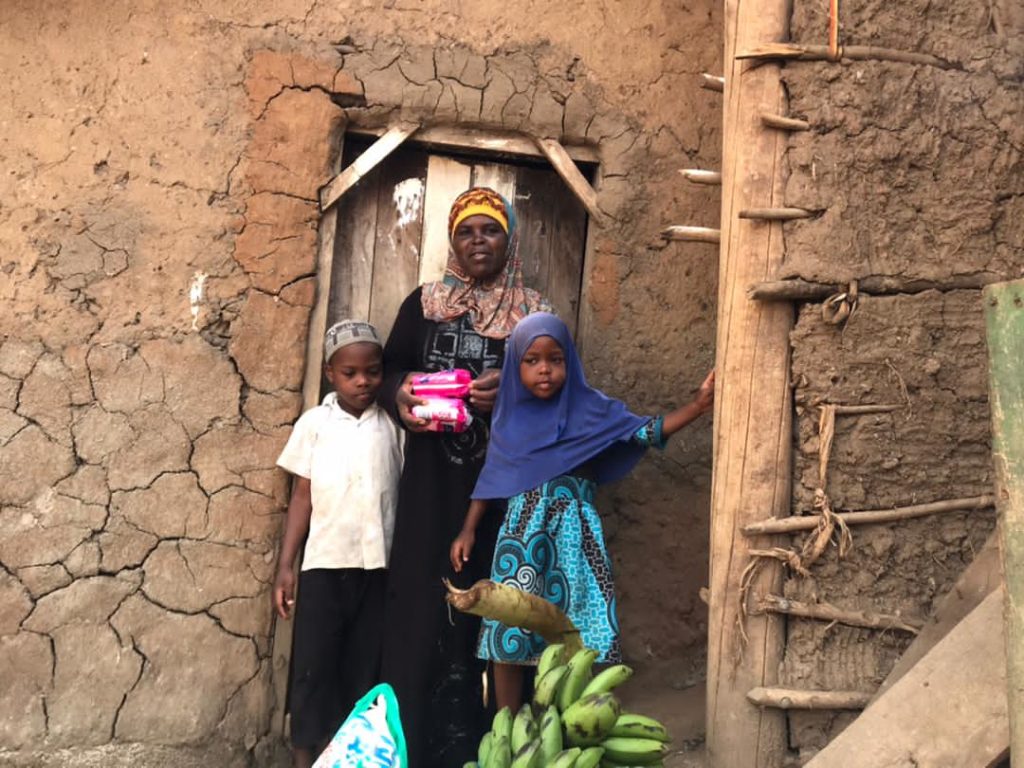 JFM's heart to feed everyone needy without fear or favor continues every day; yesterday, the 17th of September 2021, we blessed a Muslim mother with food relief.
Mrs. Aidah, aged 31 years, was the beneficiary of our gift package, including food and other items. On arrival, she was found doing laundry, but immediately she left whatever she was doing and warmly welcomed the visitor. "You are a true born again," said Aidah. Even you give non-Christians like me so speechless. Thank you so much; I didn't expect this to happen today," she said. Though Aidah refused the Bible being a Muslim, she allowed her kids to have the kid's Bible, which is a good gesture, and kids dearly loved their new Bible.
JFM is committed to serving everyone in need, following Jesus' example of loving everyone equally and not leaving anyone hungry. Remember, with only $33, and you can feed a family a week in Uganda and plant smiles on hungry kids. In the food package, we included sanitary pads, and we also give free Bibles for both kids and elders.
We deeply appreciate our dear donors who make it easy to carry on God's work by donating food, Bibles, pads, and other items for the ministry.
About Author