JFM Helps Young Man get an Operation, by Dr. William Kirembwe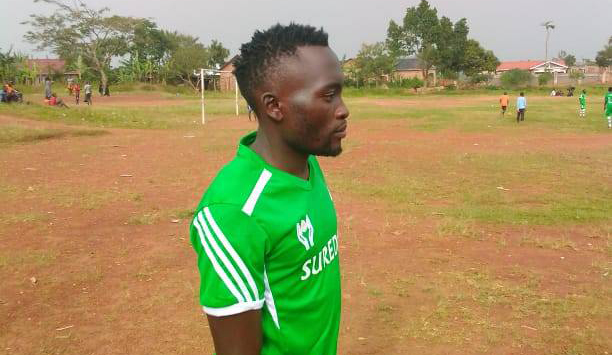 Suffering is the state where a person is badly affected by a disease, pain, and sadness. Suffering can also be defined as a physical or mental illness. Many people today are suffering from various circumstances in life. Let us first talk about poverty as the primary cause of suffering, for example, 70% of people who are suffering are poor, and 30% are rich who are also suffering.
But that's not the point today. Many people need help. People are starving, committing suicide, and sacrificing others for quick wealth. Many stop believing in God, lose hope in humanity, and suffer from lifetime illness, domestic violence, and sexual harassment.

If I say people are suffering, some may think it's only grown-ups who are passing through hard times but let's talk about the young people, "children," the future of tomorrow. Their stepmothers way too often mistreat children, yet it's not their fault that parents made some mistakes. Some children are denied the right to go to school, while others who are allowed to study are mistreated. They have first to do household chores to go to school, so they get to school late.

Young girls pass through the trauma of being raped every day, cry for help, and some are even rotting because of the constant tearing of their private parts. They suffer, but no one comes to help them. As a result, some children are orphans; they lack what to eat and drink, shelter is a problem, and some end up starving to death since no one helps them out.
The disease factor is one major problem making people suffer. So many have HIV/AIDS, cancer, ulcers, diabetes, anemia, high blood pressure, heart failure, Ebola, and other complications that have caused misery to people in Africa, particularly Uganda.

The costs of medical attention are very high and not affordable for poverty-stricken people. Many people have lost faith and hope that they can live because of the long suffering.

The best example of such people is MWESIGWA ENOCK, aged 25years living in Butayunja, Nakaseke district. He was diagnosed with a hernia and has spent 19 years suffering from that, almost the whole of his life, without any help. He had no medical attention and checkups to live on God's mercy alone and lost hope for life. With such a complication, he could not work anywhere for a living, living a miserable life. Note: Enock grew up as an orphan.

People like Mwesigwa Enock and others eventually plan to commit suicide because of getting tired of suffering. Still, as there is always light at the end of the tunnel, God favored Mwesigwa Enock with JESUS FED ME (JFM), which offered him a charitable service as an activist to end suffering. It has helped Enock to get an operation that has today relieved him of the pain and suffering and to attain back his life. So as we talk now, Mwesigwa Enock is singing praises to God as he was operated on on 30th/October/2022 and said thank you to JFM (Jesus Fed Me).

As I conclude, I want to urge everyone in the world to love one another just as Jesus commanded us to do because if we love each other, we shall be able to help and end other people's suffering. God's love should also be shown to people. LET US HELP THE SUFFERING PEOPLE TO ATTAIN medical services, food, shelter, and, most importantly, God's word.

THANK YOU. YOU CAN'T SAVE THE WHOLE WORLD, BUT PERHAPS YOU CAN BE THE WHOLE WORLD TO ONE.
By: Dr. William
Thanks, JFM, and thank you, Jesus.
About Author