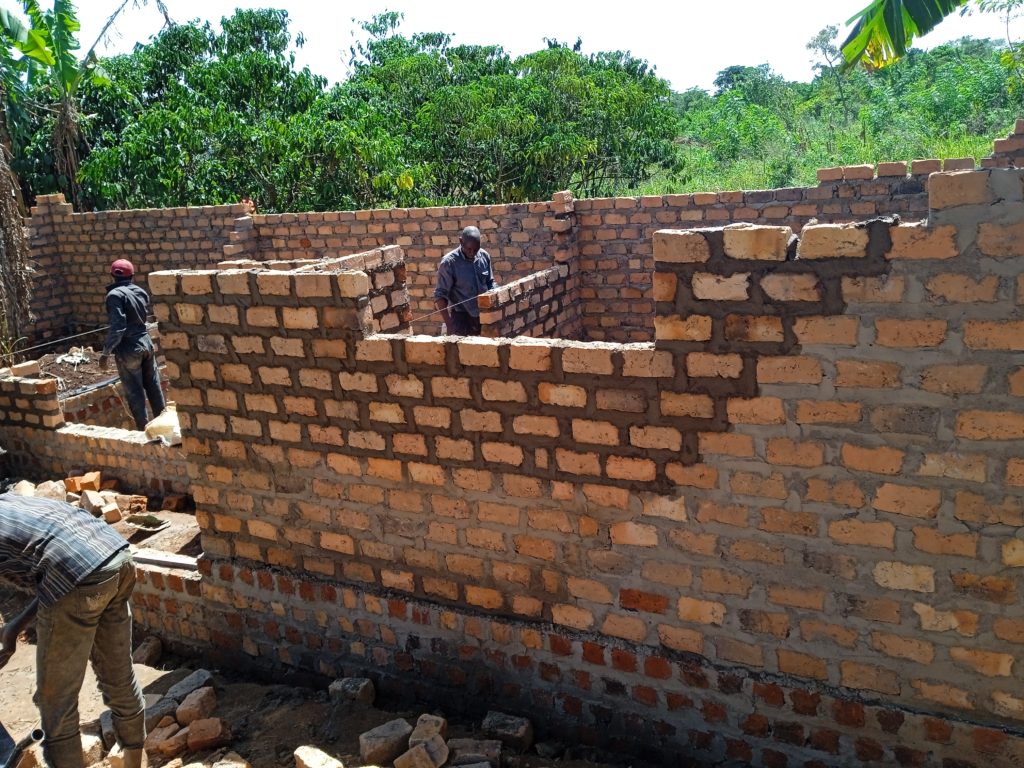 It has been one week, granny Angella's house construction commenced to improve her sleeping standards. Currently, we are dealing with transportation and additional building supplies needed to finish the house. We are grateful to those that have so generously given. Thank you.
It should be noted granny has nine grandchildren living under an old tent. JFM's hopes are to help her finish the house in the next couple of weeks. It will be a modest home but well within the standards of the neighboring homes. Many residents live poorly, but it is even worse for granny Angela as she and the grandchildren had no choice but to live in a homemade tent. We are pushing hard so as to be ahead of the raining season, starting in April. So far, roofing timbers are still missing, windows and doors, and some bricks to get it done, plus labor for the builder. Granny Angella, still can't believe her eyes, as someone that she doesn't even know came to build her a new house. "How is this possible" "is there a catch," "Jesus must love me," "who would do this for me." In her seventies, she has never experienced anything like what JesusFedMe is doing for her, and at no cost whatsoever. Again, we don't leave our names; we tell her that Jesus sent us. God gets all the glory, once again we are simply the delivery tool.
We appreciate everyone donating to the ministry to put smiles and hope on the low-income families in Uganda. We know many families face the same challenge of poor living and struggling with life.
Last week all dwellers were treated to delicious rice from JFM. We realize that the house, is not part of our regular giving, it was outside of what we do, but we couldn't let this gramma and nine small children sleep in the open. We will finish the house and will be quickly back to feeding the hungry in Uganda. Please consider praying for wisdom for us going forward.
God bless you.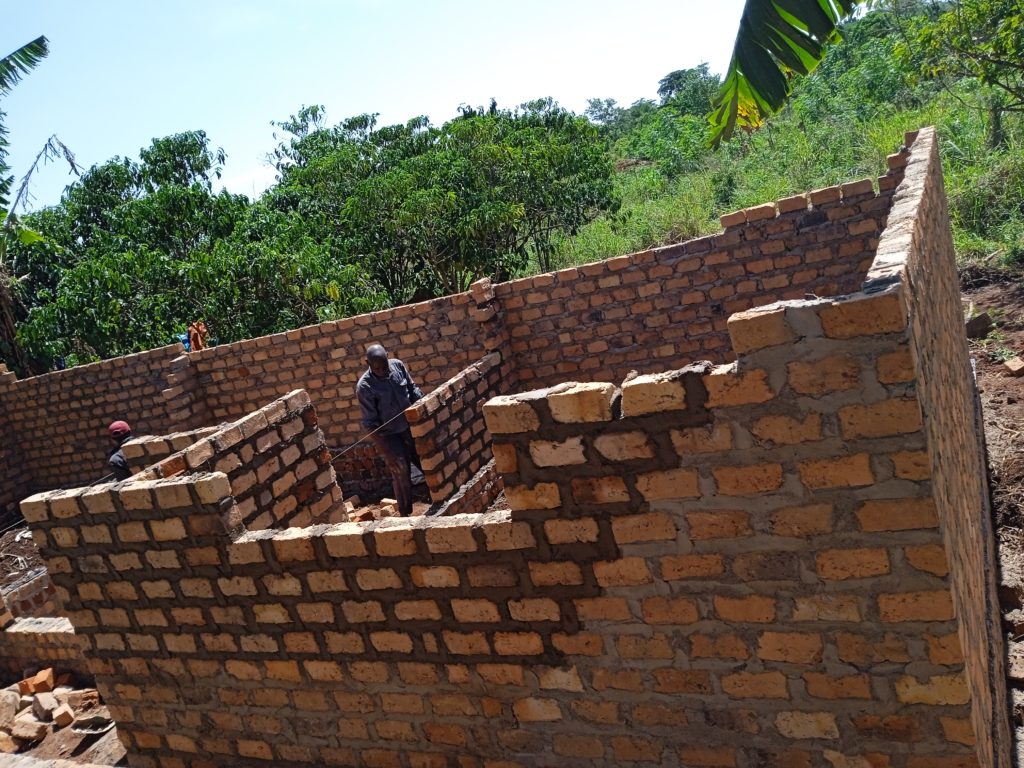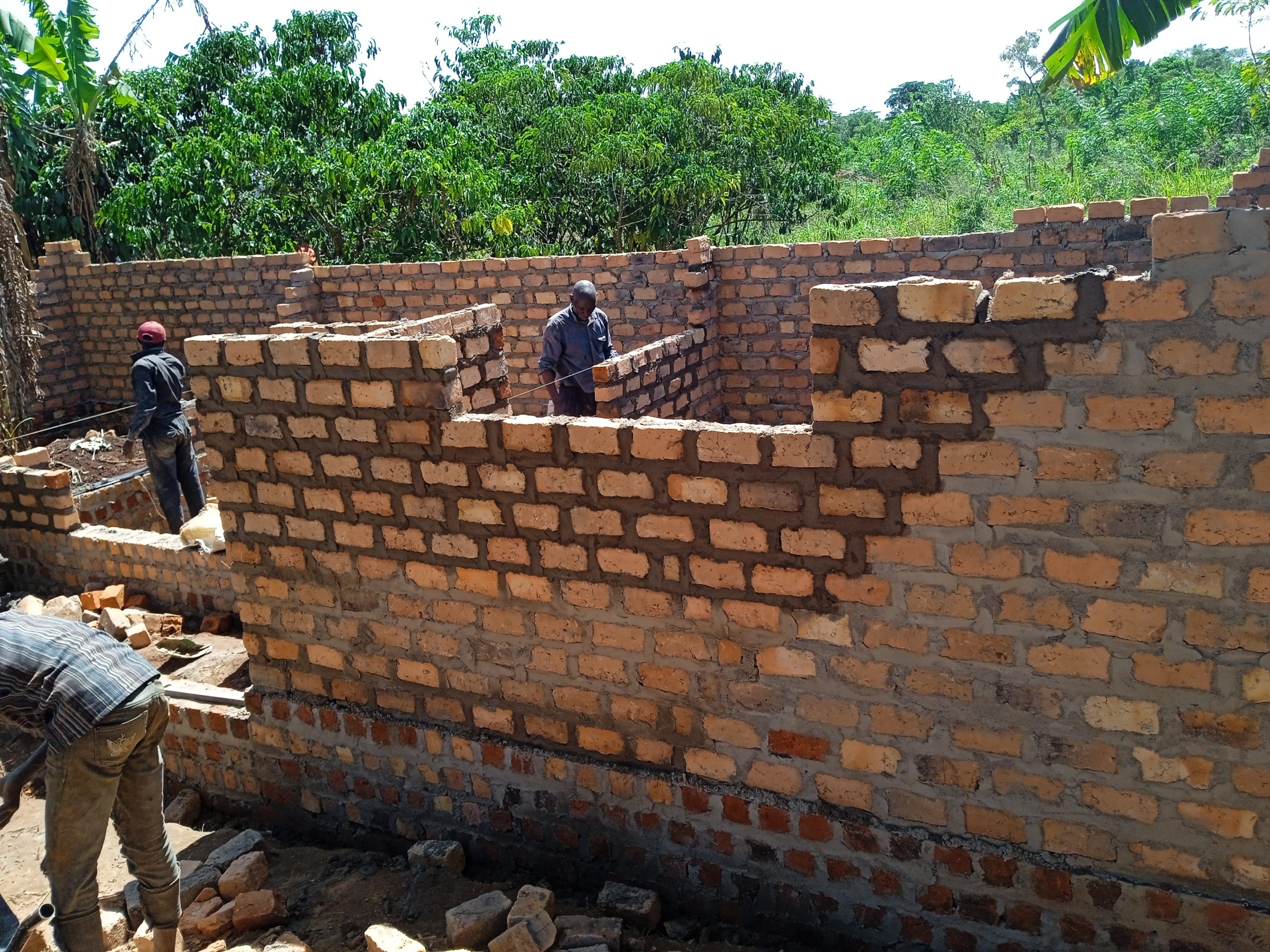 About Author