17-Year-Old Saved from Aborting following Rape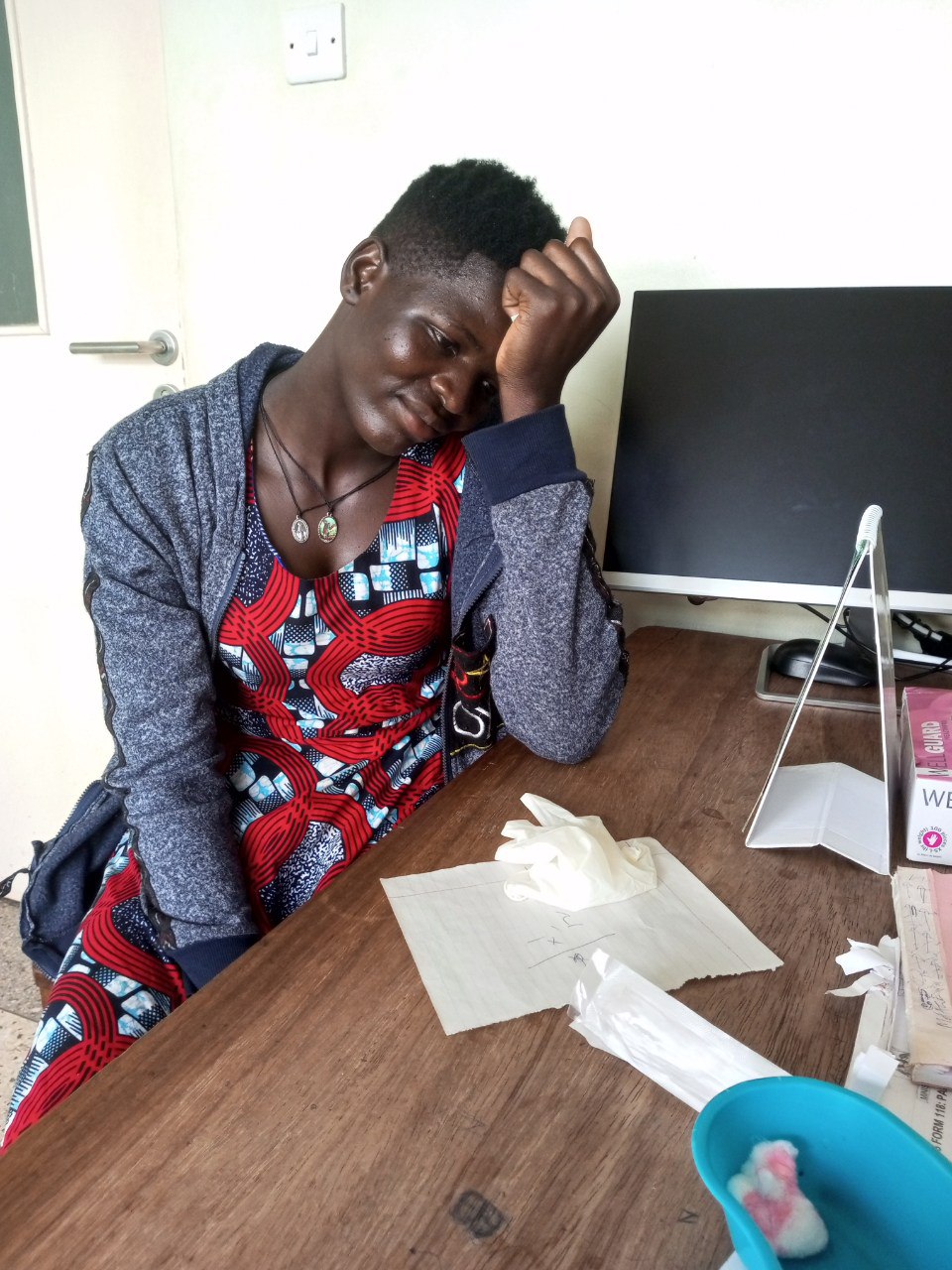 Since we started our campaign "no to abortion," we have saved some babies, and glory returns to God.
Once in a while, we shall drop an update about that. Today we bring the story of Nanungi Anna, a resident of the Nakaseke district. She came to the general hospital after a pre-pregnancy test which was positive. She narrates the story; on Christmas day, she went to the village to enjoy Christmas with her parents and friends; she's still a high school girl sitting her exams in the next academic year.
A short video showing the trauma that this young woman is dealing with.
On Christmas, she met a long-time friend at his place who "forced her" to have unprotected sex; she narrates with tears flowing as you will see in the video, she tried to fight and resist, but the aggressive, hyper middle-aged man couldn't stop the act. So she started feeling pregnancy symptoms a week ago, which turned out positive. Her worries were her studies, being laughed at in the village, fear of her parents dropping her, and transport costs for antenatal visits. Thus she came looking for abortion services. I swore on my life, through all my practice of medicine, I would never evacuate an innocent baby or aid anyone in doing the act.
I counseled her about the shame, told her she could sit the exams next year after delivery, and told her the dangers of induced abortion and complications, as I do to all patients. We got her some transport cash for antenatal Care, and I called her parents on the phone to offer her the necessary support rather than abusing her. So many girls are forced, fear early motherhood, and need a word to change their minds to save innocent souls. The good news is she is ready now to raise the baby, and her HIV results turned out negative, which is also good. Thank you so much, JesusFedMe, for extending your hand toward all aspects of life to make this world better.
NOTE: the founder of JesusFedMe sponsored Dr. William since he was five years old. He is now a medical doctor, supported by JesusFedMe and its wonderful donors. God had His eye on William long before anyone knew his future. I am so proud of Dr. William and the wonderful person he turned out to be.
About Author