We Need Food, Locals Cry Out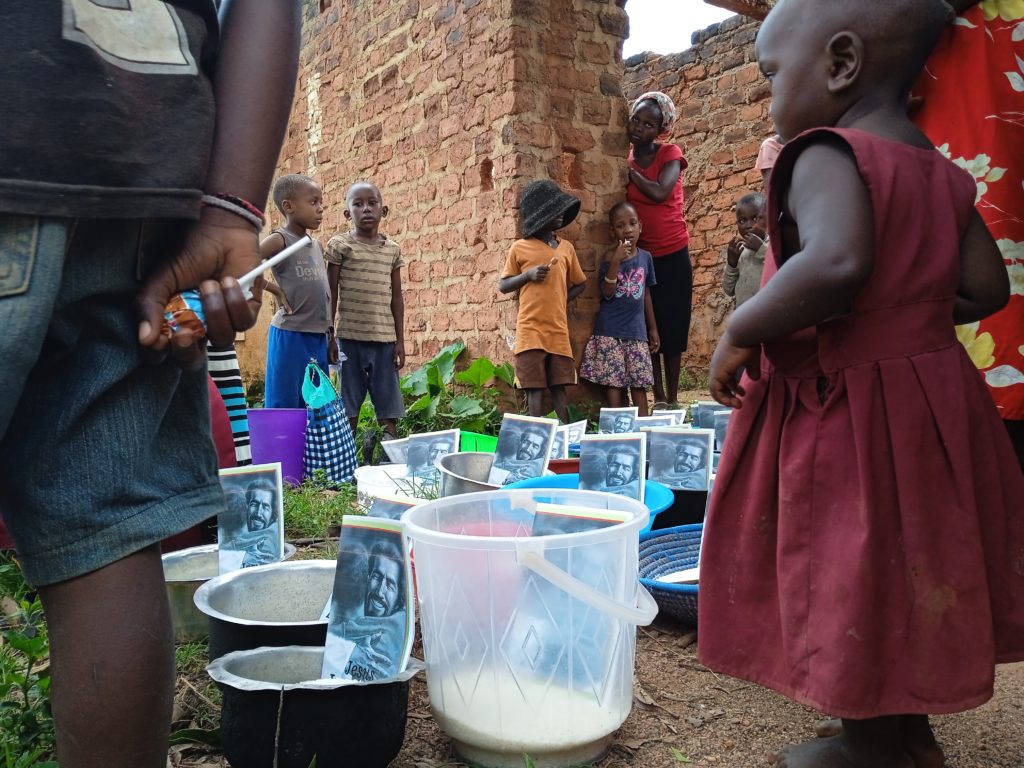 You would have expected Lutembe dwellers to swallow the entire food store in a few seconds, owing to the extreme hunger caused by poverty. But it takes JFM at least twelve pounds of rice to each family to secure smiles on the hungry masses.
"I will have to prepare a meal at four PM today and save the rest for the next five days," Mother said, adding that additional meals are hard to come by these days." Many families have migrated from Lutembe to other communities due to severe hunger that has ravaged the area. Many people are moving over thirty kilometers in the quest for better places with hopes of eating at least two meals per day.
Lutembe is a slum area where activities like cultivation are not frequently carried out as people live on purchased food. Most have no property to grow crops or raise chickens or cattle. Too often, they depend on well-wishers like JesusFedMe.
Mrs. Daisy tells her story, whose child couldn't let go of the breast. "I cannot leave my child here and migrate elsewhere. I used to sell charcoal, but these days there is no market for it."
In this area, there are a lot of teenage mothers, and illiteracy is at a high rate. Daisy is among the girls which motherhood met young. Daisy says motherhood met her young, so she dropped out of school. Unfortunately, the Father denied responsibility, thus putting pressure on her to raise the children alone. She says, " I had no food for the previous four days yet am breastfeeding my 1-year old child and my utensils are the testimony. There is no indication that food has been prepared at home recently.
JFM provided food that would push each house for six days. The situation in Lutembe is critical as many desperately poor people and most of them are sick.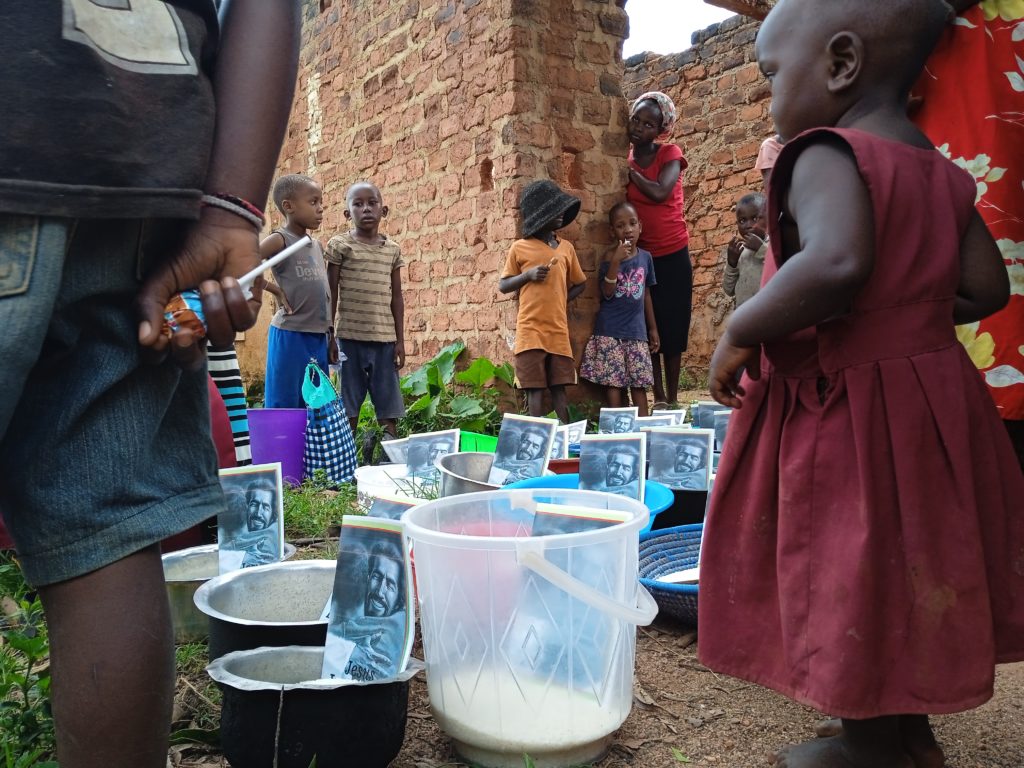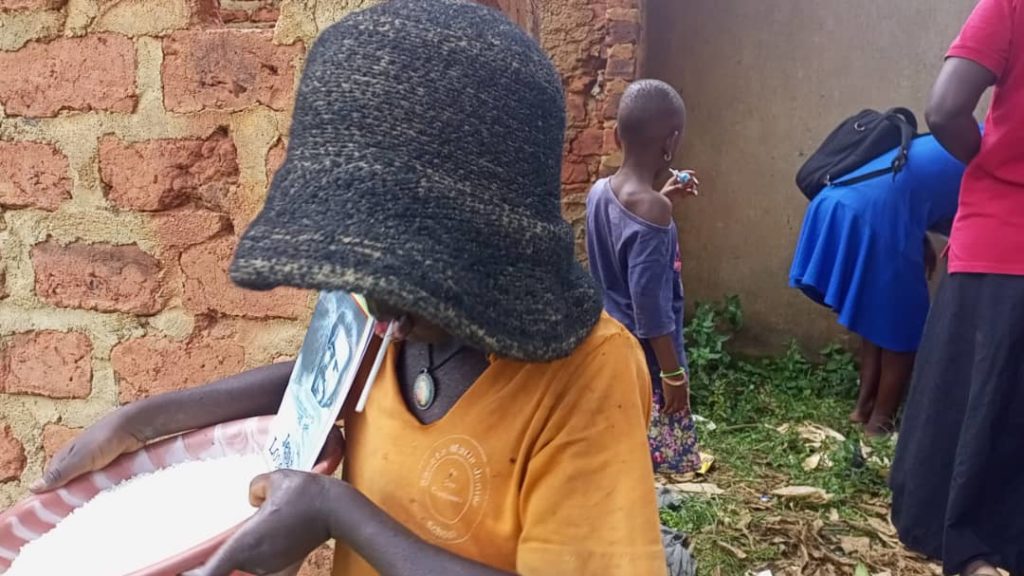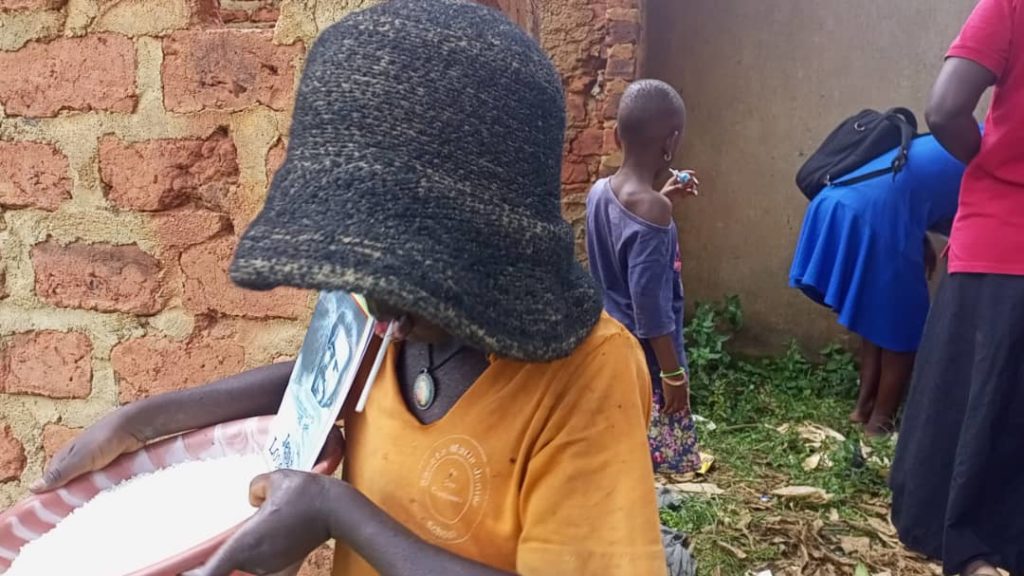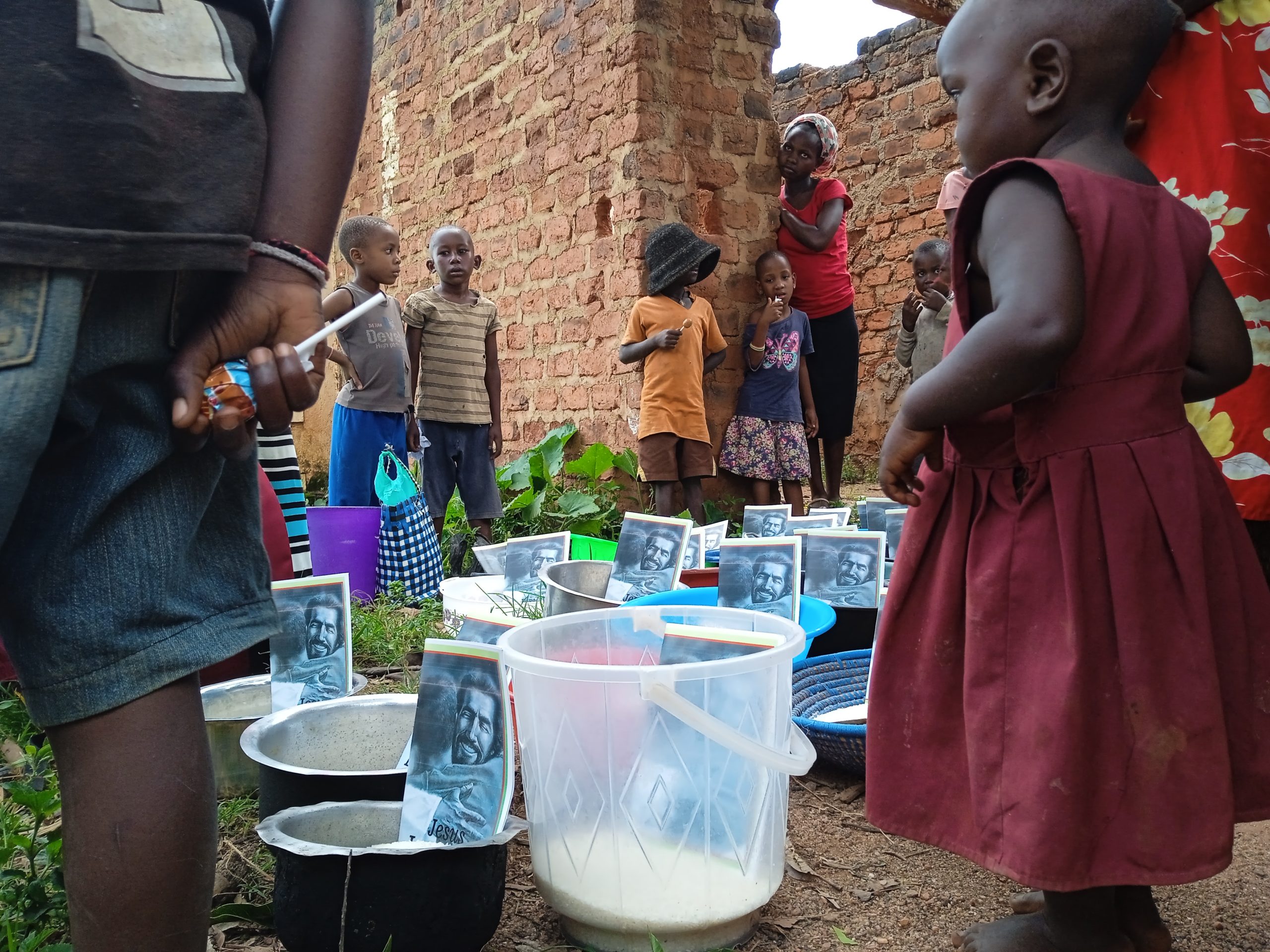 About Author