Land Grabbers Want Old Couple to Sleep in Bushes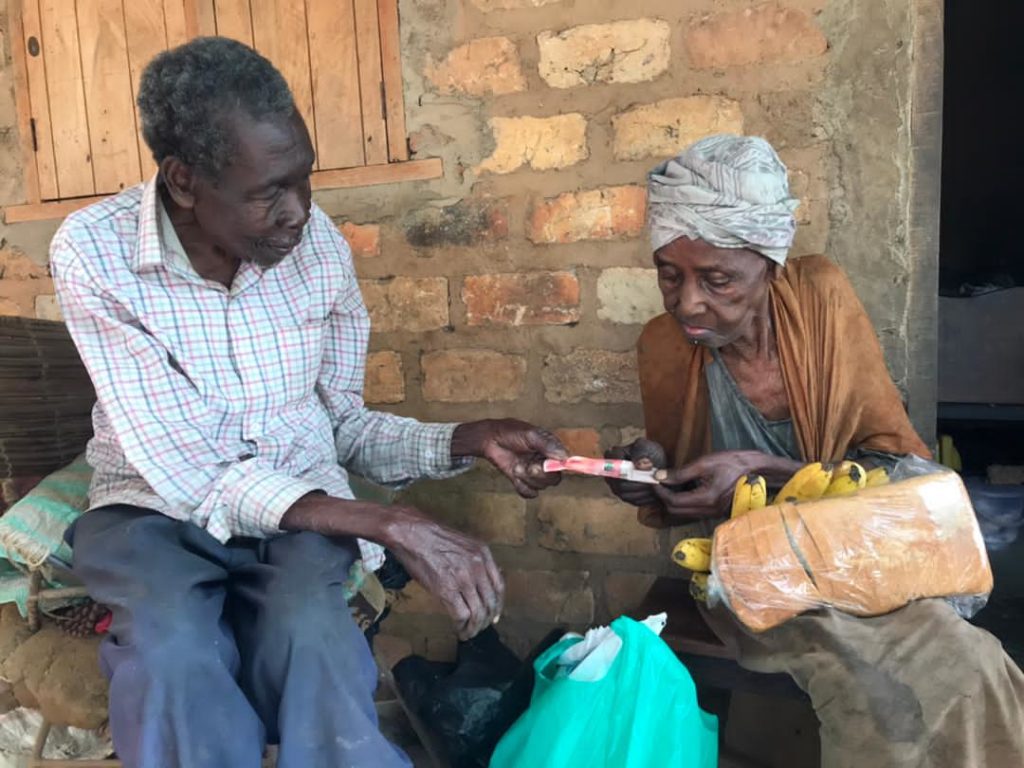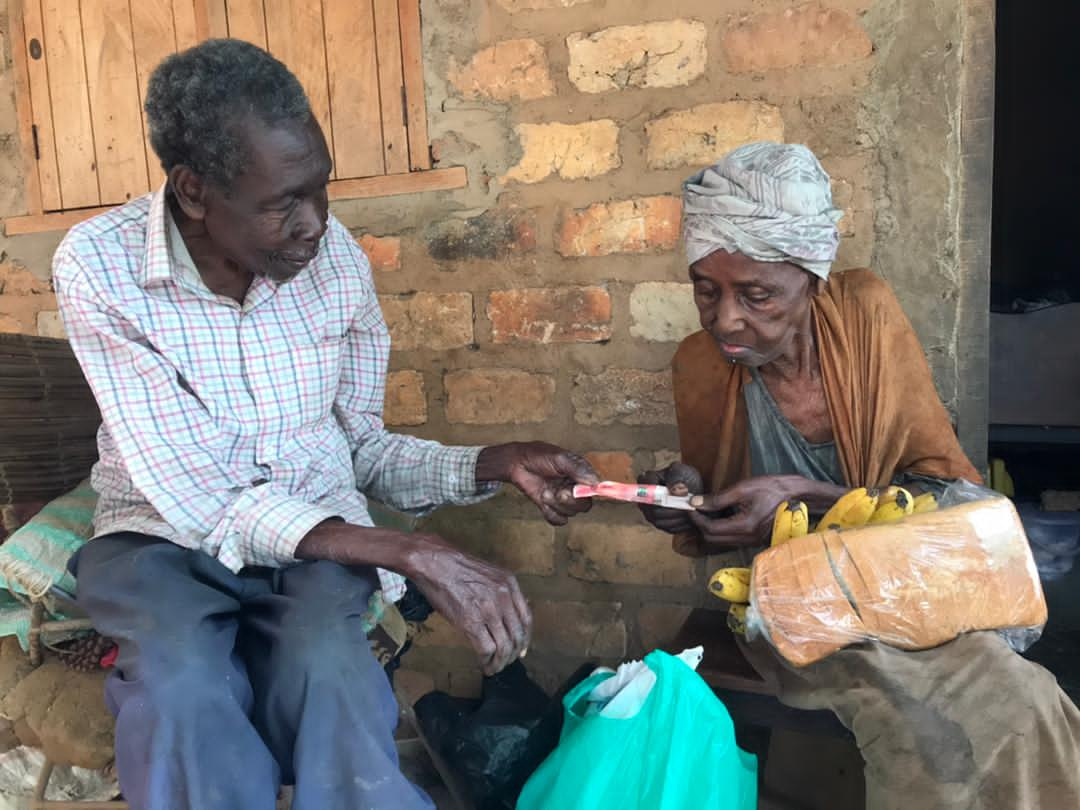 Today JFM visited Shaban and Joeria, the old couple that we visited with food in the past, but found police surrounded their home handling matters concerning land. In Africa, it is a common practice where the so-called rich men grab land for the poor, particularly in Uganda, and leave them homeless. During the day, we couldn't deliver food, so we waited until night when the police had left.
God spoke to us the day before that these folks need food, and indeed, they were entirely out. So a sack of 25 kilograms (50 lbs) is to push them for two months, being two only in the house, and we are proud to do so.
" We were looking for you for food, but we never had your known contact," said Joeria. So we had no food, that is the fact. She added. NOTE: She did not have our contact because we do not give our name, ministry name, or contact info. Why; Because we are simply the delivery people. This is the core mission; we are the delivery guys, we deliver food for Jesus only. JESUS CHRIST gets the glory, not us. We try to be led by the Spirit every day.
We continue to pray for them not to be displaced from their small piece of land. We condemn such inhuman acts done by heartless evil men.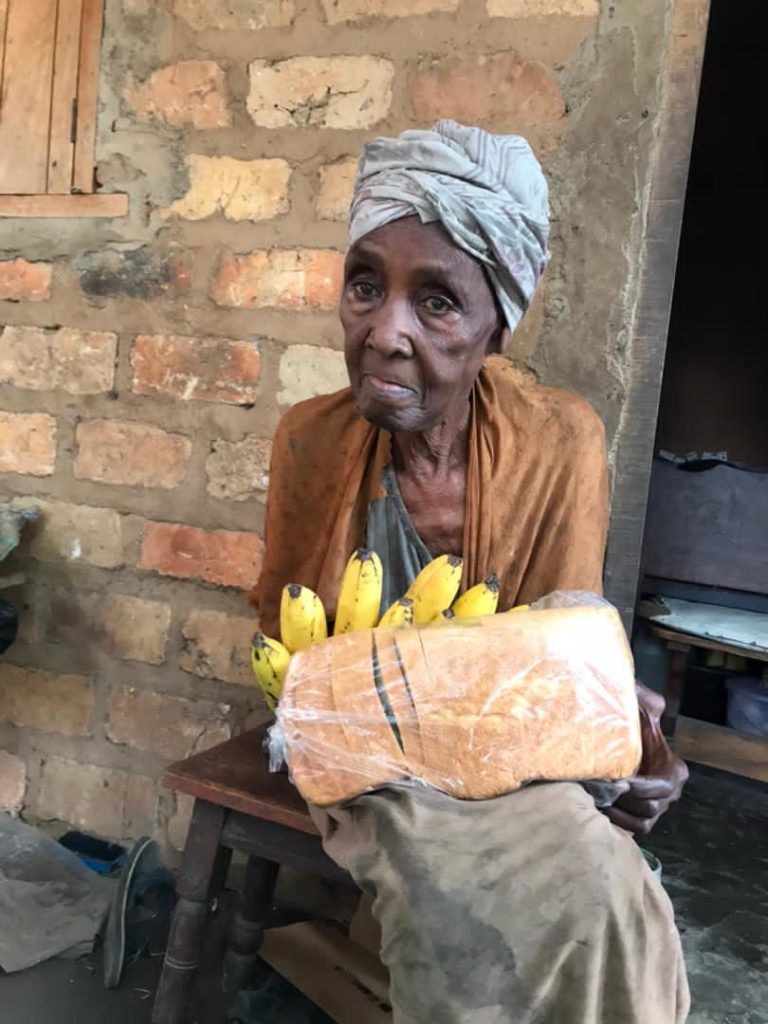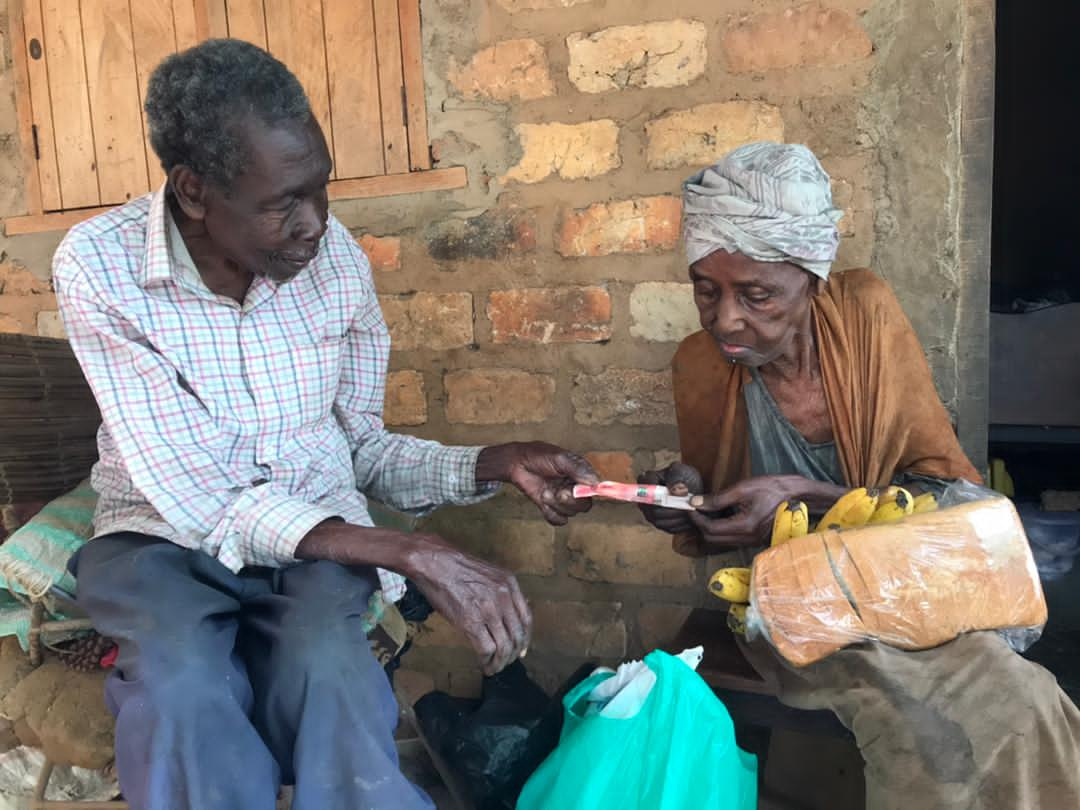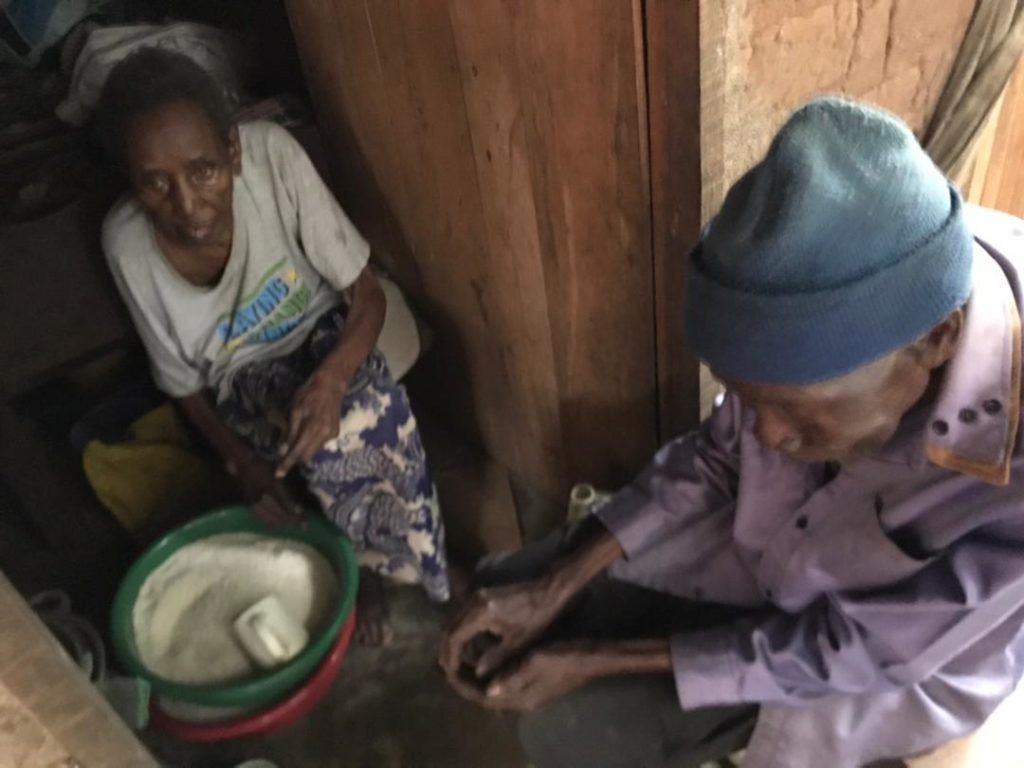 About Author