Jesus Feeds Both the Soul and Tummies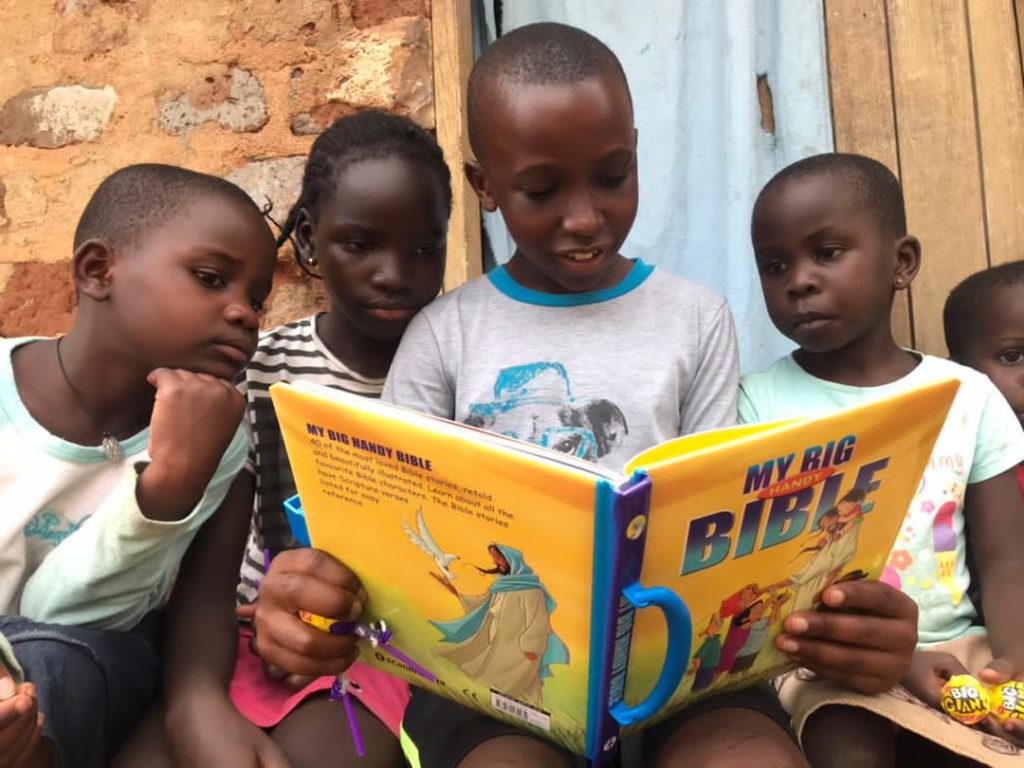 Like we posted in our recent post, JFM is doing both, feeding the souls with God's word and feeding hungry tummies of people by providing food. So, likewise, God's word feeds souls through Bibles.
Today Mrs. Hilda, a mother of six children, was surprised by JFM with food gifts plus a Bible. We noticed that many people look healthy physically but are starving spiritually. This was exactly what Mrs. Hilda was going through, her physicality could show a fine human being, but the soul was in a sorry state. "Thank you so much for this Bible. I can have my own Bible," said Hilda.
Six of her children enjoyed their kid's Bible as the oldest could read the stories inside the Bible. The kids started the celebration chapter after receiving sweets, and they were excited, later joined by mum.
JFM provides Bibles for adults, kids, sanitary pads for female teens, and other items to needy families in Uganda. You can save a family from hunger with $33.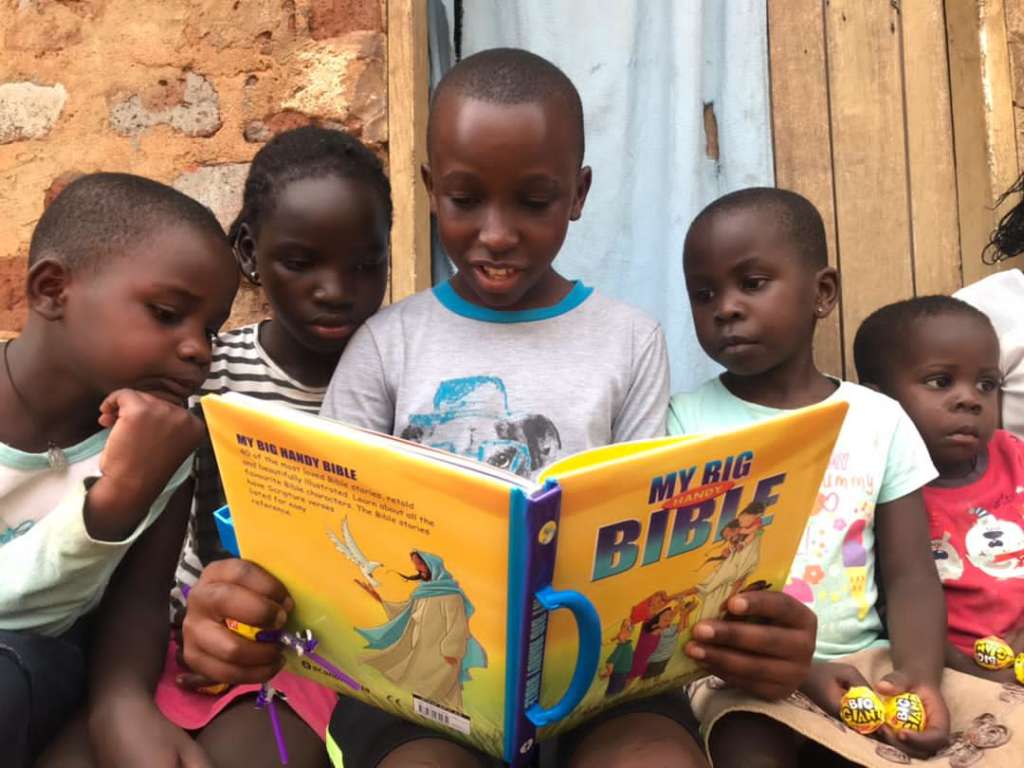 About Author