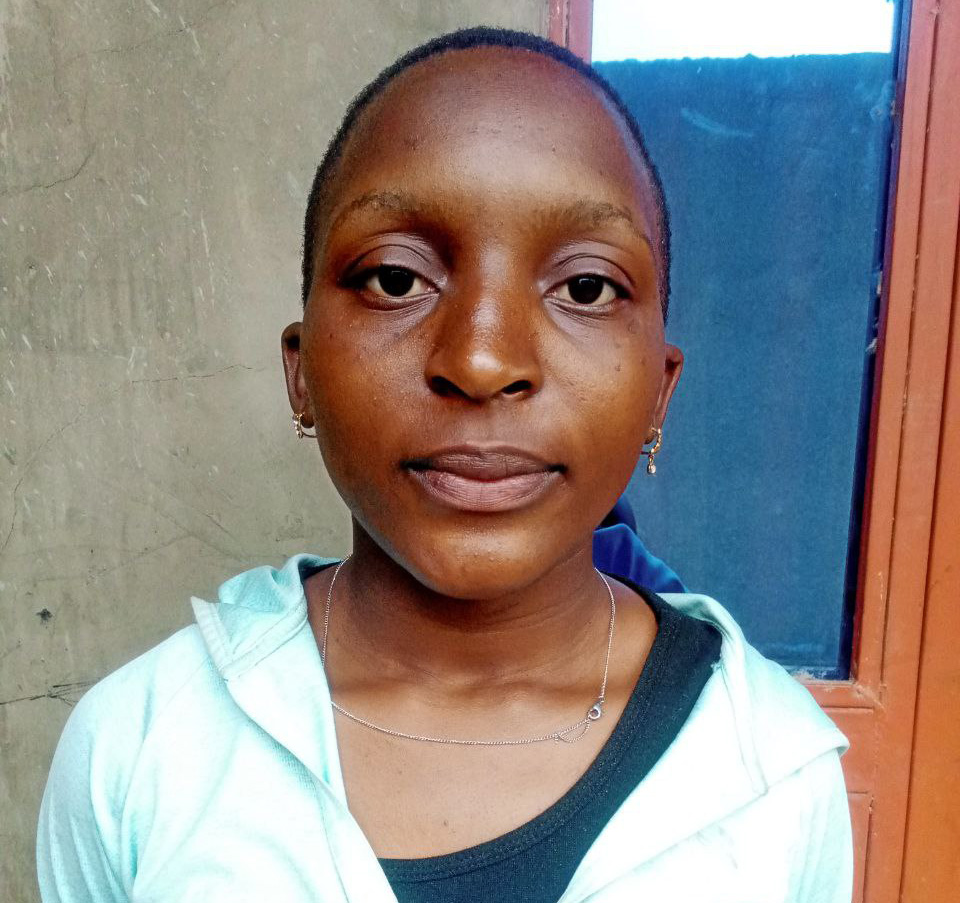 written by Ignatious Sseremba, director of Mashariki Children's Home

Greetings beloved,
I hope this finds you well,

Esther is a 19-year-old girl who wandered away from her foster home to the Mashariki Children's Home, where she found a sanctuary. After her testimony during a church service, we took a step toward knowing her better. We sat with her, and she narrated us a sorrowful life story. On searching for her before getting her to stay with us, I found a huge pack of rat poison, which she stated she was planning to use to destroy herself. I'm glad God brought us together quickly; we managed to save her.
Amidst all these challenges however, Esther loves Jesus.

She's a singer, a script writer, a comical content creator and an athlete or a runner. In the past few days with her, i have seen her playing drums which is also amazing. She doesn't belong to any one particular family and she doesn't recall even a single relative. Apparently, her parents were abducted in 2007 when she was very young after they had committed capital offences that involved killing an entire family in the neighborhood, "she reported " She was then summoned by police to aid her adoption process, she's has been staying with a person who has mistreated her physically for too long and harassed her sexually.

Until she came to church this Sunday, she cried so much until I felt concerned to ask what was happening. She's currently staying with us , she's sleeping on a couch. My wife and I agreed to initiate her into the mashariki care program. We now carry more than we should accept; operational costs are increasing, but we love to carry on. We believe God for more to be able to consider her school needs as well as the rest of her colleagues. I believe in God for her bed and tuition, which I consider essential to her life. Science considers a shelter fundamental, but I recommend a comfortable bed.

Thank you so much Jesus for the ties that you're setting Forth. We are excited to see her new journey here with us. We hope she'll be an ESTHER before her challenges, this time around, she is a winner in Jesus.

Last night she reported being extremely happy and grateful staying with us here. Thank you so much, JesusFedMe, we couldn't have done more without you. We are excited.
May God bless you abundantly.


About Author