Hungry Residents of Ddewe Get Food Relief and New Bibles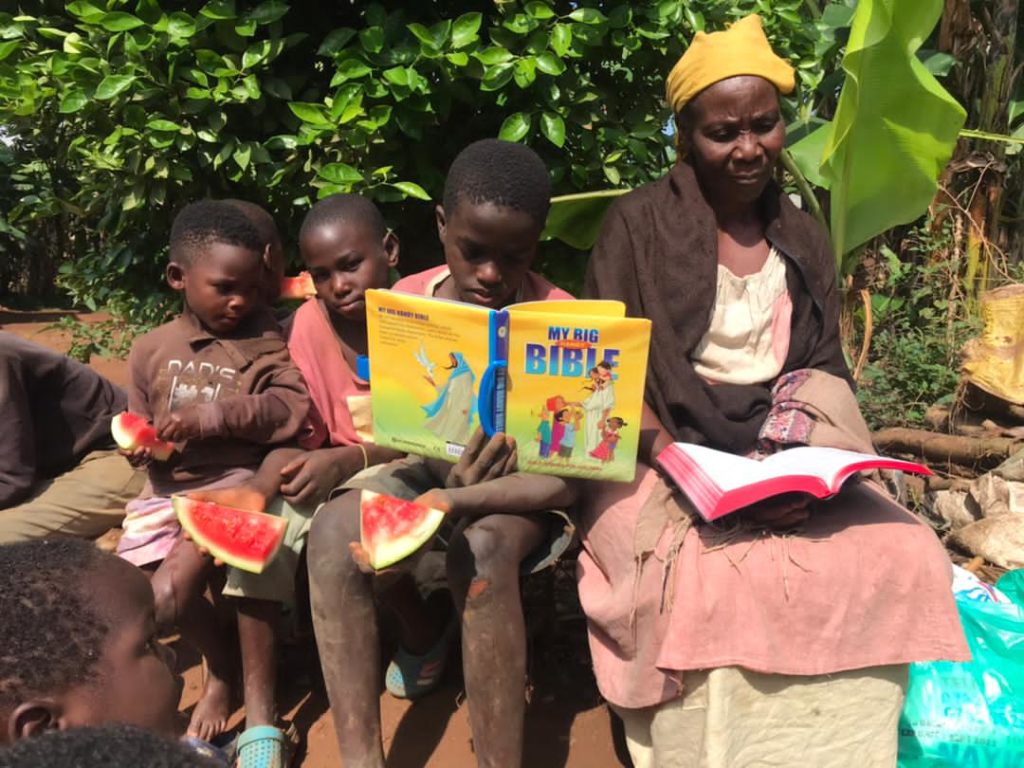 JFM started distributing food relief to many hunger-stricken locals two months ago.
The initiator says the exercise was necessary because of the many shortages of food for many families facing a food crisis in Uganda, impoverished families who cannot afford a meal twice per day. The food relief does not solve the food crisis in Uganda but at least gives hope to the hopeless and cushions the families from the harsh effects of poverty. JFM gives rice, soya beans, posho, macrons, cooking oil, fruits like watermelon, and other health food items.
We prioritize the lives of people at JFM; that is why we try to be like Jesus. When Jesus met the hungry, He fed them, and when meeting the sick, He healed them, and when coming upon the mourners, He comforted them. God always provides solutions. JFM wishes that everyone would be well in the same way, so we offer relief to the needy to put smiles on the faces of those in misery.
As JFM, we are accelerating our contingency and response plans on behalf of Jesus. Some of the responses and interventions we are undertaking are food provision and Bible giving for both elders and kids, targeting souls. JFM is conducting spiritual, health, and nutrition outreaches in Uganda. You can bless a family with $33, and you give hope to children; Jesus takes the glory.
About Author