90 Year Old Woman Receives Jesus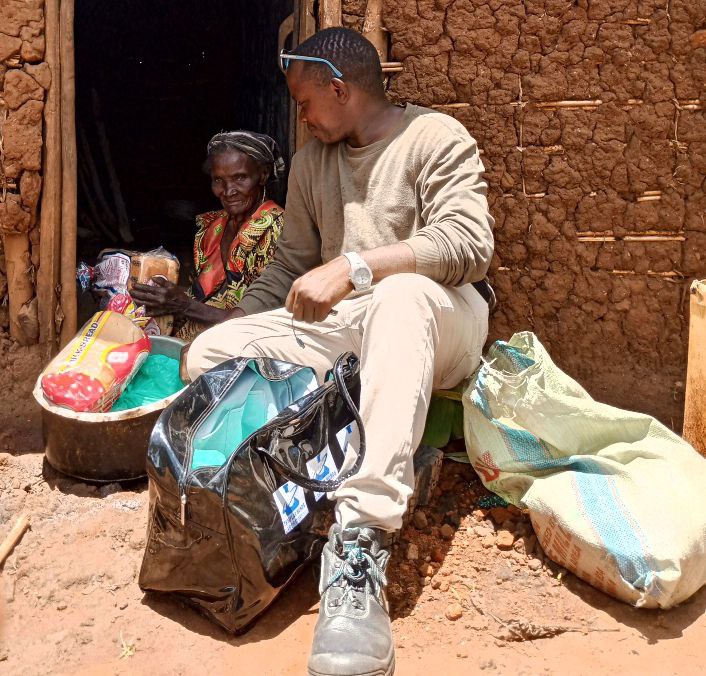 A 90-year-old receives Jesus today as her personal Lord and Savior.
Greetings beloved,
During our routine door-to-door evangelism, Marita, a 90-year-old residing in Kanyogoga, Luweero district, only 30km east of our church, has decided to receive Jesus, personal Lord, and savior today.
Maria is an elderly woman with a disability who stays alone in her mud house; she's having a hard time, if I may say. I had shared with her earlier about "LIFE AFTER DEATH (ETERNITY)" She declined my opinion, and I gave her time to think about it. Then, knowing her journey was coming close, she made a good decision today.
She's been a staunch Catholic throughout her journey. We've always sent her food gifts that we get from our beloved partners at JFM, and I believe it's this kind of love that prompted her to surrender.
She's surviving on the grain and flour we send her for meals; she installed the fire stones within her single-room mud house where she cooks from, and the other side is her bed. She crawls to the toilet whenever she has to, and I believe she needs Clutches to help her somehow.
Mostly, she's so grateful for all we send her, and today she will begin to learn that DEVINE PATTERN ( a mystery of how God works in ways that we cannot see).
I'm so grateful that He softens the stony hearts and eases our laboring as evangelists.
I'm also thankful to our generous donors for your tremendous support in touching these lives and fishing men. May the Lord bless you abundantly.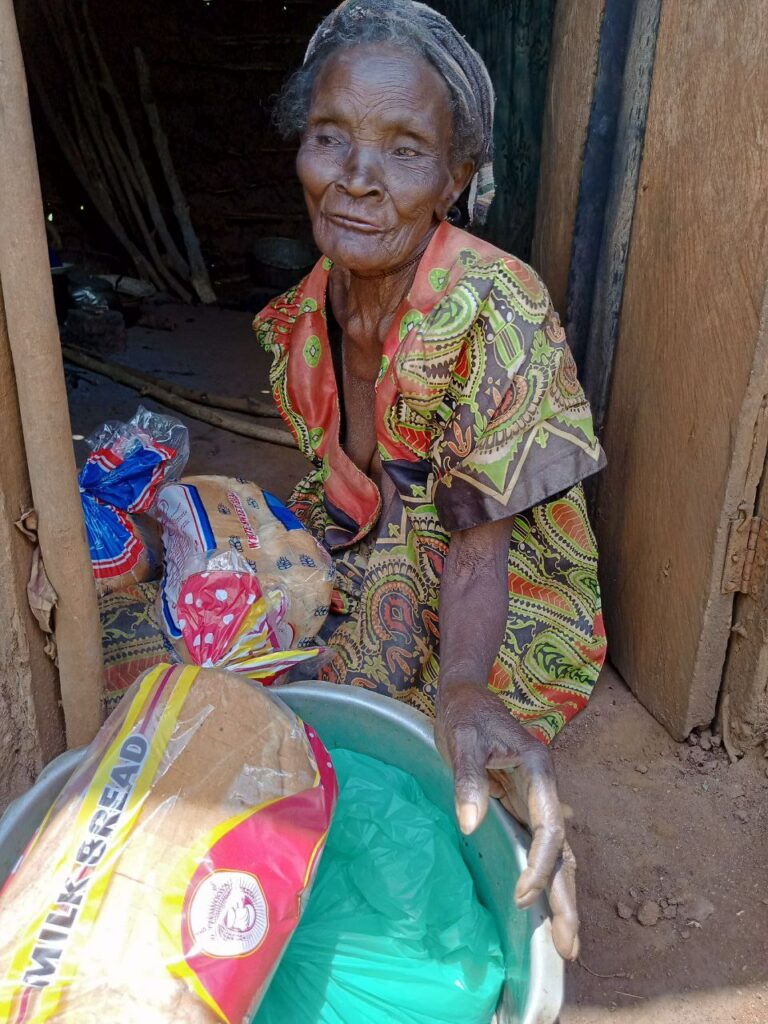 About Author