Three Teenage Mothers With 8 Children Under One Roof Get Food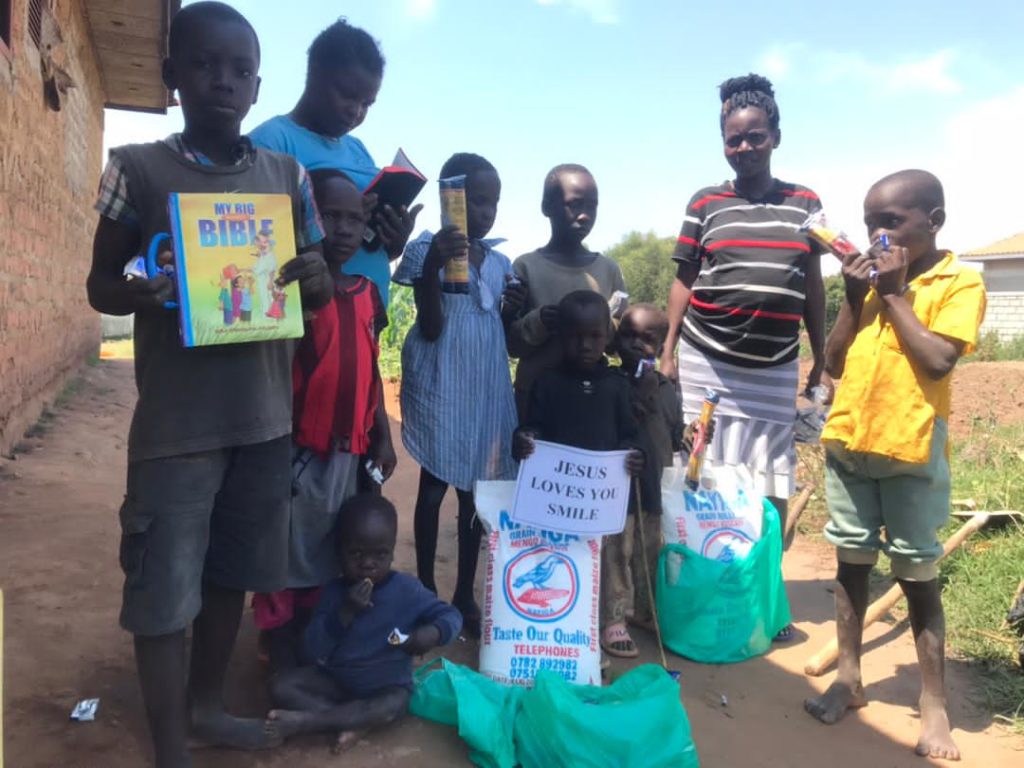 Three teenage mothers were shaken earlier today with food relief from JFM when they were boiling water to confuse neighbors. These teenage mothers who live under one roof with eight children with one expecting to deliver soon were shocked with food gifts today. However, one of the teenage mothers who was found hiding for five days couldn't explain the miracle. Having been in her periods, the fear of her neighbors seeing her with clothing soiled with menses couldn't permit her to show herself up, which made her hide for five days during her menstruation periods.
Without anything to prevent the free flow of the menses, she would wrap a piece of cloth over her dress or skirt and hide the clothes she changed. She would later wash the clothes at night. " I cover my shame with wool from the jacket, she said." When JFM arrived at their home square, they were boiling water to show neighbors that they were preparing food, but there was no food in reality. " We boil water during lunchtime so that people don't laugh at us like a hungry home." Said one of the teenage mothers. (You can imagine the scene).
We donated food items like sacks of posho, rice, beans, macrons, salt, cooking oil have meals. However, food shortage remains a huge challenge, especially to low-income families; they are pleading with food sellers to make it affordable.
About Author