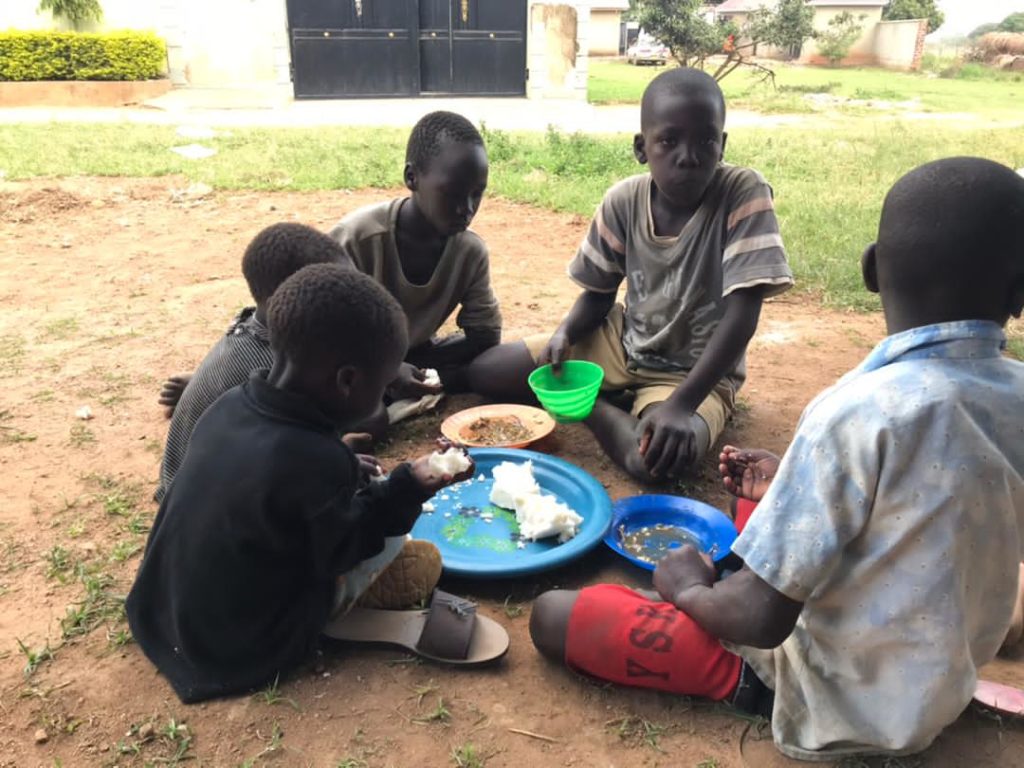 Obesity and malnutrition have become a public health concern in developing nations. For example, in Uganda, a recent study found the prevalence of obesity to be 60 percent among urban residents and 19 percent in rural areas, which are children.
And according to the health ministry, 26 percent of children in Uganda are stunted due to lack of food and poor nutrition. Jesusfedme has noticed that many young kids in Uganda and across Africa struggle with proper eating.
Jesusfedme steps in to provide good food to those under this hardship of poor eating. But, unfortunately, hunger is leaving many families in Uganda with countless questions, especially families with over ten children. Such families have been deeply affected by hunger.
Today Jesusfedme surfaced to a family which had totally run out of food. However, the kids were happy and jovial after seeing food at their dry home. "It is hard to feed all these children without a stable income-generating job. It has not been easy bringing up these children on my own," Said Mrs. Sylvia.
When Covid19 started ravaging the world, cases of gender-based violence increased across the globe, and Mrs. Sylivia was a victim, forcing her to quit her marriage into a single-motherhood life. Being a tenant, she cannot even acquire a small and cultivate food for her kids.
In this family, five kids share on the same plate.
About Author