Eight Kids Get Surprised With Food, While Mom Is at Work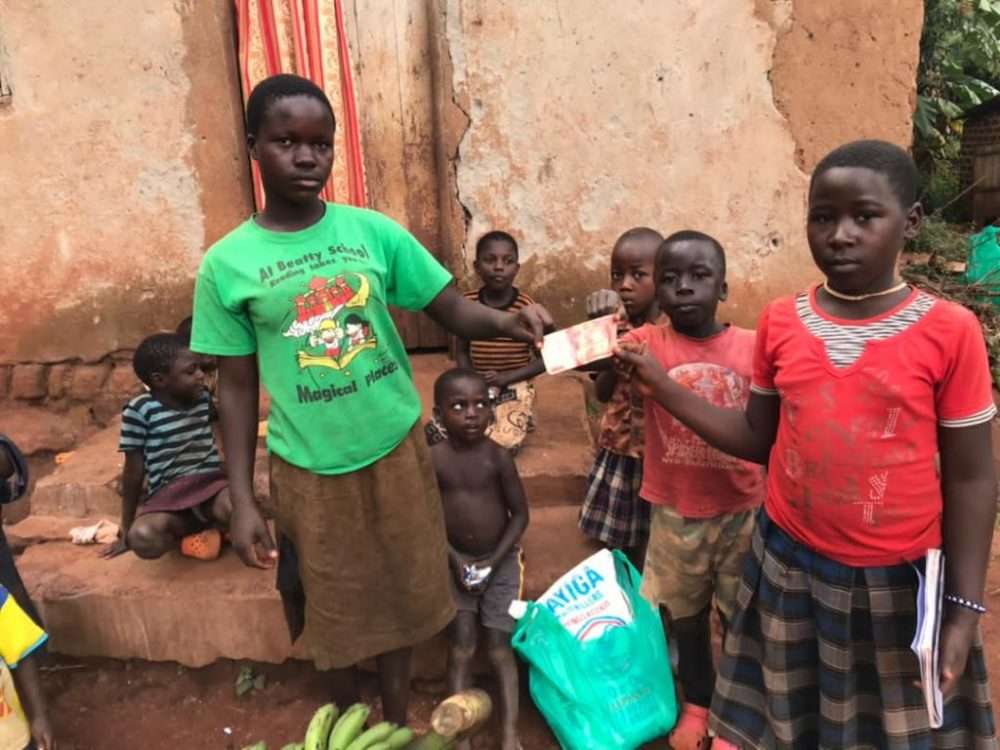 Our day four of supplying food to the needy happened at Nganjo village in Wakiso district, where a family of eight children was given food relief. The kids whom we found doing stone quarrying couldn't continue after seeing a miracle coming to them. It's common for many kids to participate in income-generating activities to help their mums earn a living.
When these kids were asked if they had eaten lunch politely said NO, that they only have one meal per day which is supper, due to lack of food. In the absence of their mum, who had left to collect stones from a quarrying site, JesusFedMe.com surfaced with matooke, rice, salt, sugar, posho, groundnuts, and a cash note of 20,000 to the hungry kids.
Most single mums in this area do heavy works, and life is tough for them since they survive on borrowing from friends.
About Author