Sharing Emma's Life Journey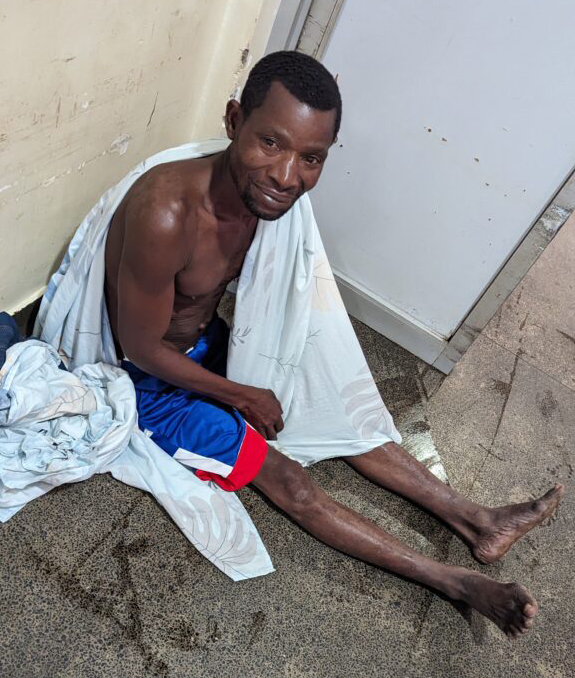 Emma, a needy man, had fallen on the harshest of times. After years of struggling to make ends meet, his life took a devastating turn when his employer, lacking empathy, unceremoniously terminated him, leaving him to fend for himself. Emma failed to meet medical bills accumulating due to a condition he had carried for two decades: a persistent hernia that had become excruciating. The pain had reached such an unbearable point that he couldn't even find relief in the simple act of easing himself. Emma's desperate situation was compounded by the harsh reality that he had no family or relatives to turn to for support. You wouldn't fail to weep if you saw Emma and the pain he was in.
In the darkest chapter of his life, Emma finds an unexpected savior in a kind-hearted individual named JFM. JFM encountered Emma in profound despair, where the clutches of death threatened his very existence. JFM extended a helping hand without hesitation, demonstrating the compassion missing from Emma's life for far too long. With unwavering determination, JFM took Emma to a hospital, recognizing that immediate medical intervention was the only way to save Emma from his agonizing ordeal.
Emma's journey towards recovery began with a crucial operation that aimed to relieve him from the torment of his hernia. However, something remarkable happened in Emma's life amidst the physical healing. Confronting the possibility of his mortality, Emma found solace in his newfound faith. In this vulnerable moment, he embraced Jesus Christ as his personal Lord and Savior, seeking spiritual comfort in the face of his physical trials. This transformation marked a revival of his faith and a rekindling of hope, proving that even in the bleakest of circumstances, kindness and faith can change a person's life for the better.
JFM will continue to support Emma in any way possible. At the moment, Emma has found refuge in the generosity of a friend.
In a quiet, sunlit room, JFM had insightful conversations with Emma, a soft-spoken man who had recently faced a health crisis. This interview wasn't just about Emma's life and health; it was a testament to the power of kindness.

JFM began the conversation with a warm smile, "Emma, thank you for speaking to me today, my name is Saba Mathiew. Let's start by discussing your life before we dive into your health journey. Can you share a bit about your background and experiences?" Emma, with a gentle nod, began to recount his life. He described his upbringing in a small village called Ngoma.

JFM then transitioned to the pivotal moment in Emma's life: "We understand that you recently faced a health challenge, specifically, a hernia. Can you tell us about your journey from the diagnosis to where you are today?" Emma's eyes welled up with gratitude as he shared his health journey. He spoke about the fear and uncertainty of the hernia diagnosis and how it had taken a toll on his mental and emotional well-being. Emma had struggled not only with the pain but also with mounting medical bills.

JFM leaned forward and asked, "And that's where we came in, right? Can you tell us how JFM and others helped you during this difficult time?" A warm smile graced Emma's face as he recounted the support he had received. "Yes, indeed. I was overwhelmed by medical bills, and I wasn't sure how I would manage. That's when JFM came forward with a helping hand. Your generosity eased my financial burden and lifted my spirits."

"Emma, it's heartwarming to see how JFM has come to support someone in need. How has this experience changed your perspective on life and health?" Emma replied, "This experience has shown me that there are indeed good people in the world and how compassion makes a profound difference in one's life. It has made me even more appreciative of God's people". As JFM drew to a close to Emma, he exchanged heartfelt thanks, a testament to the enduring power of kindness and the ability of a single act of generosity to transform not only a life but also a destiny.
JFM, "Emma, now that you are a child of God, how are you living this kind of life after accepting him? Emma, I will start fellowshipping to a nearby church. wow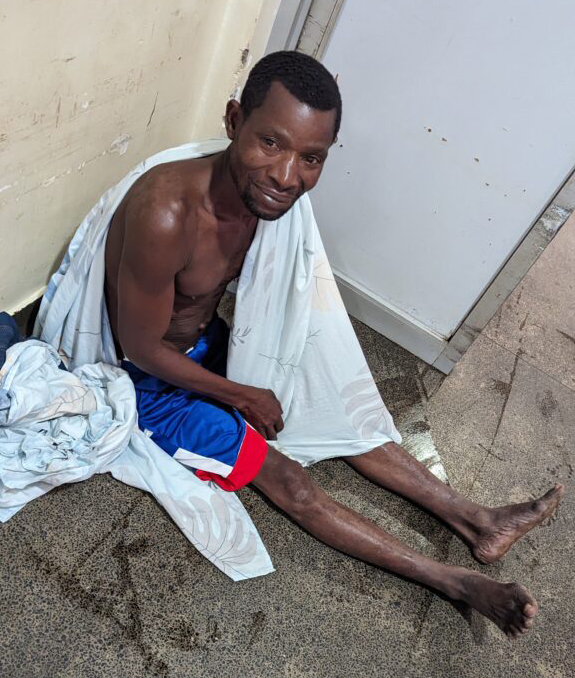 About Author