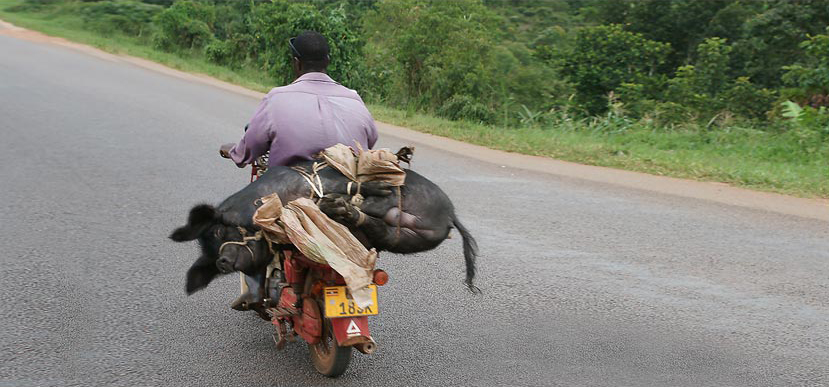 What in the world is a boda-boda? Simply stated, it is a motorcycle uber. In Uganda, many people use boda-bodas every day to get to work, to the store, visit friends, etc. The problem with that is they can be very dangerous because many drivers are NOT safe. You will see them dart through traffic, dodging cars, animals, humans you name it. And often they cause accidents and then leave the scene. On a personal note, I was struck by a boda walking down the sidewalk, the guy simply picked up his motorcycle and kept going, as if nothing happened. I suppose you could say if I didn't like his driving I should have stayed off the sidewalk.
According to Kampala's own statistics over 3500 people are killed annually from bodas, that's NINE people killed every single day. This should scare all of us.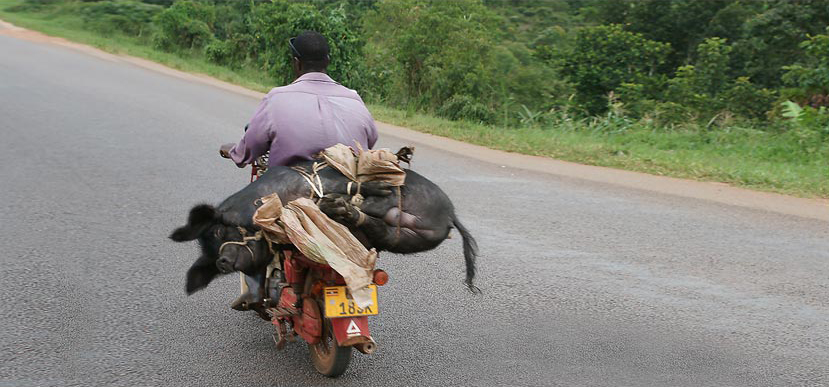 JesusFedMe has not felt comfortable delivering 100-pound bags of food using bodas for the past several months, but it is all we had. Imagine 2 men, and 100 pounds of rice on one motorcycle going through the city. It was an accident waiting for a place to happen.
So, WE HAVE PRAYED, GOD WE NEED A CAR to safely deliver food to the hungry people! And GOD PROVIDED. Thanks to a couple of very generous donors. You may have saved someone's life.
About Author