Mrs Olivia Delighted by Food Relief and a New Bible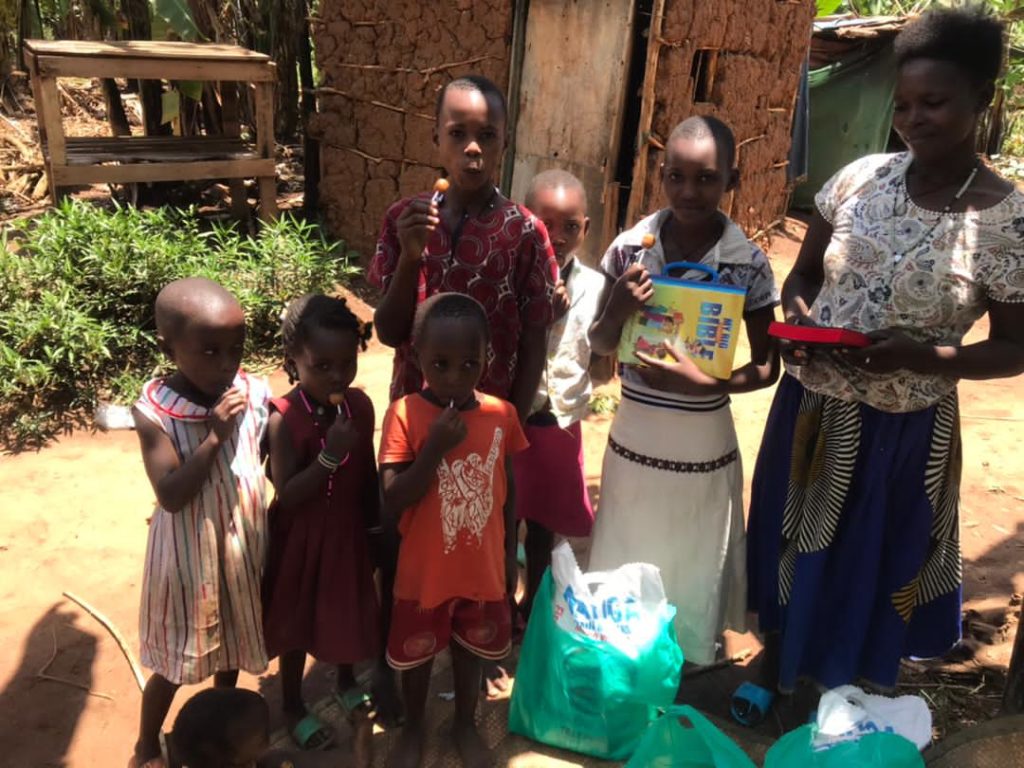 Mrs. Olivia is a mother of seven kids who dwells at Ddewe village in Wakiso district. A section of Ddewe residents have been under hunger threats due to Covid19, and Mrs. Olivia was among the people affected during the Covid period. This year alone, many residents had to endure hunger since it has been so hard to get food. What used to be a good life filled with joy now misery as locals cry every day.
"We are forced to fast due to lack of food," Said Mrs. Olivia. Almost 90 percent of the total population at Ddewe is in dire need of food. Therefore, every family needs food aid.
Food sources were cut off by land grabbers, which is one reason behind the starvation of many families; almost every family is hurt by that factor (land grabbing).
JFM came to solve hunger and starvation hardships since its launch in August IN 2021; families have benefited from the JFM program providing food relief to low-income families and other products like sanitary pads to teen girls.
JFM offers love to the unloved, cares for the rejected, comforts those in sorrows doing the humanitarian job to make poor people loved.
"I have nothing to say but to give glory to God, "Olivia exclaimed. "Am extremely happy for my Bible; I really needed it, I tried to raise money for a Bible, but I used it in the hospital when my child was sick. So see, now I have one (laughter). She added, "I try to crush stone for a meal."
Mrs. Olivia tightens her cloth with a hammer as sweat drips down her body despite the scorching sun. The hammering and crushing of the stones reverberate in the hot, stuffy air. Despite the sweltering heat, Mrs. Olivia continues with the rhythmic hammering, crushing the stones into tiny pieces to supply the ballast to individuals in the construction business.
The work at the quarry is not for the faint-hearted. The energy-sapping and laborious job would usually attract strong uneducated men; however, Mrs. Olivia does that to earn a living.
"When I got married, I looked forward to having a good marriage. But my thoughts and dreams collapsed. Now I work at the quarry to fend my children; my husband got married to alcohol he only brings sleep at home," she added.
"Receiving free enough food is a real miracle since I sweat, but still I fail to get enough."
About Author