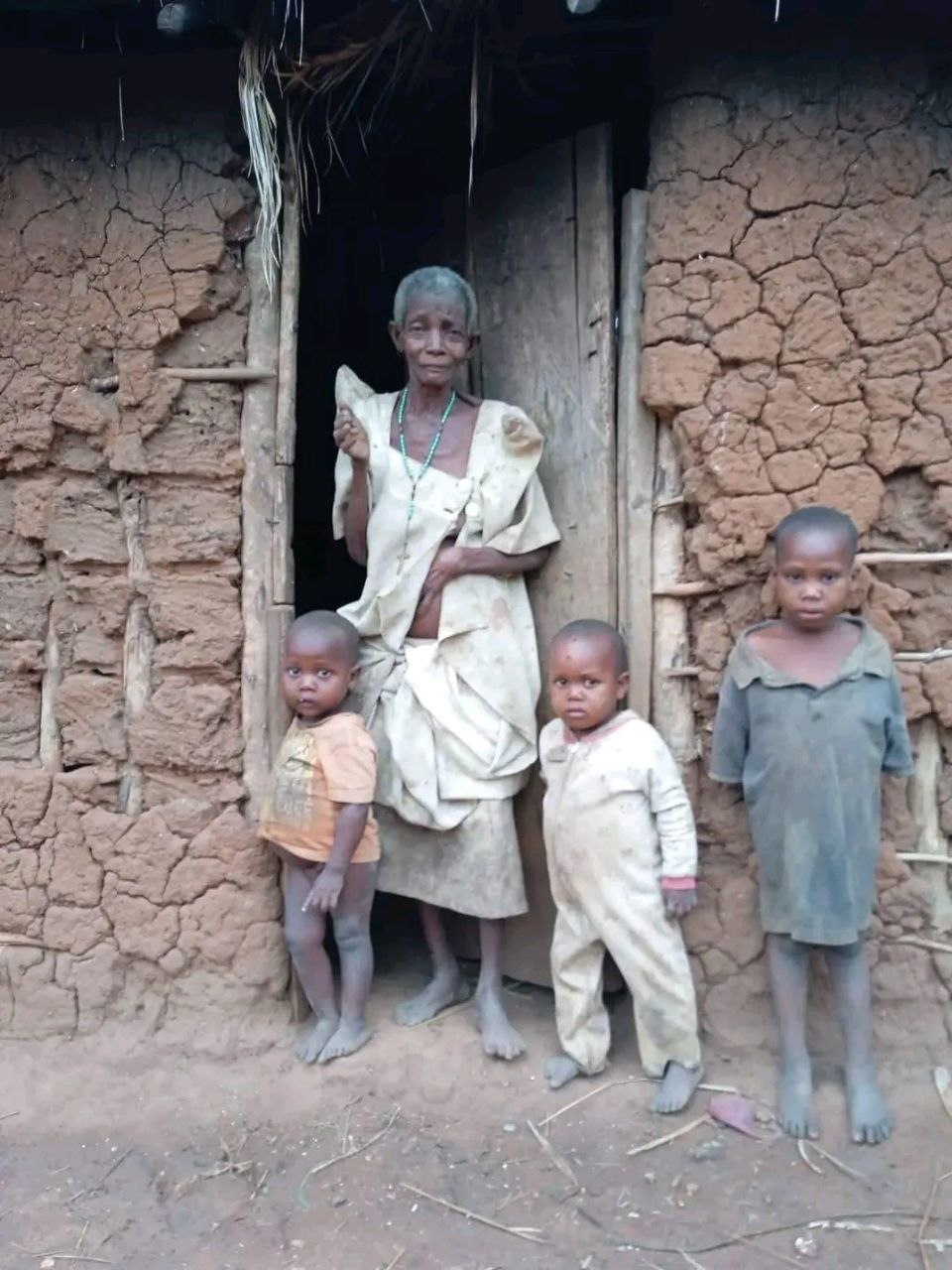 Magana, an elderly woman in her late 80s, lives independently in a modest grass-thatched house that occasionally suffers from leaks. Despite her fragile state, she remains resolute in her self-sufficiency, never accepting charity. However, JFM's compassionate actions, offering prayers and providing essential sustenance in the form of food and rice, not only eased her circumstances but also lit up her face with a heartfelt smile, illustrating the profound impact of their kindness in her life.
She was feeling a sense of isolation and despair. Magana believes even in her late years, hope can be rekindled through simple acts of kindness.
UPDATE – THE VERY NEXT DAY
Elder Magana, a treasured member of the Kero community, peacefully passed away after a visit from JFM. Just yesterday, Magana's fragility was evident, and in a touching act of kindness, JFM agreed to share a prayer with her. Their connection served as a powerful reminder of the impact of compassion and empathy. For the past two years, JFM has been providing not only sustenance but also vital support to Magana, recognizing the vulnerability of many elderly individuals like her.

The loss of Magana underscores the importance of JFM's mission to preach and provide comfort to those who may not have found spiritual salvation, ensuring that their souls find eternal peace. May Elder Magana's soul rest in peace, and may her legacy inspire us all to care for our elders with love and grace.
About Author