JFM Resumes Work, Revisits the Disabled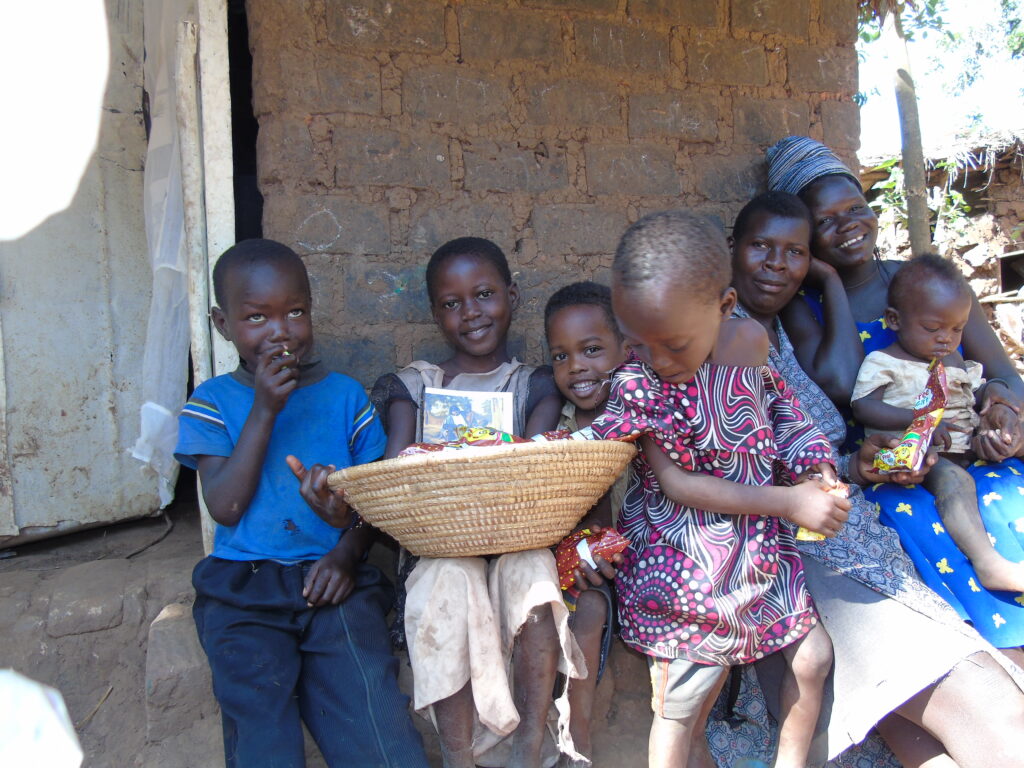 Today we resumed work after our dear visitor's departure, papa Bill and Mr. Reno, who came for the trip, which lasted ten days. Like always, we are led by the Holy Spirit, so even today, these people needed us, JFM, to step up in their condition.
We once visited Mrs. Bayiga of Kyampisi village weeks ago, and her condition tells it all physically. Today we dig into her journey more deeply, finding out three men dumped her with three kids. She doubles as a father and mother despite being too weak to do men's work alone.
Today she and Mrs. Sarah, who uses crappy sticks to walk, accepted the gospel, which we count as a success after wholeheartedly receiving Christ.
So touching when you see how her kids survive; the time JFM arrived, the two were collecting firewood while the 11-year boy went to make bricks for money. In the scorching sunshine with no one giving a hand to them.
We continued a few kilometers up to a granny who could not help herself, just creaking in one place. How merciful JFM is to provide her with food, sugar, and a blessing. Today the poorest of the poor in Uganda, JesusFedMe, open arms as we deliver free food and gospel tracts. We also prayed for the sick. Thank you so much, donors. We are making a difference and, above all, transforming lives.
About Author