JFM Clocks One Month Today Helping the Needy, Elderly Couple Revisited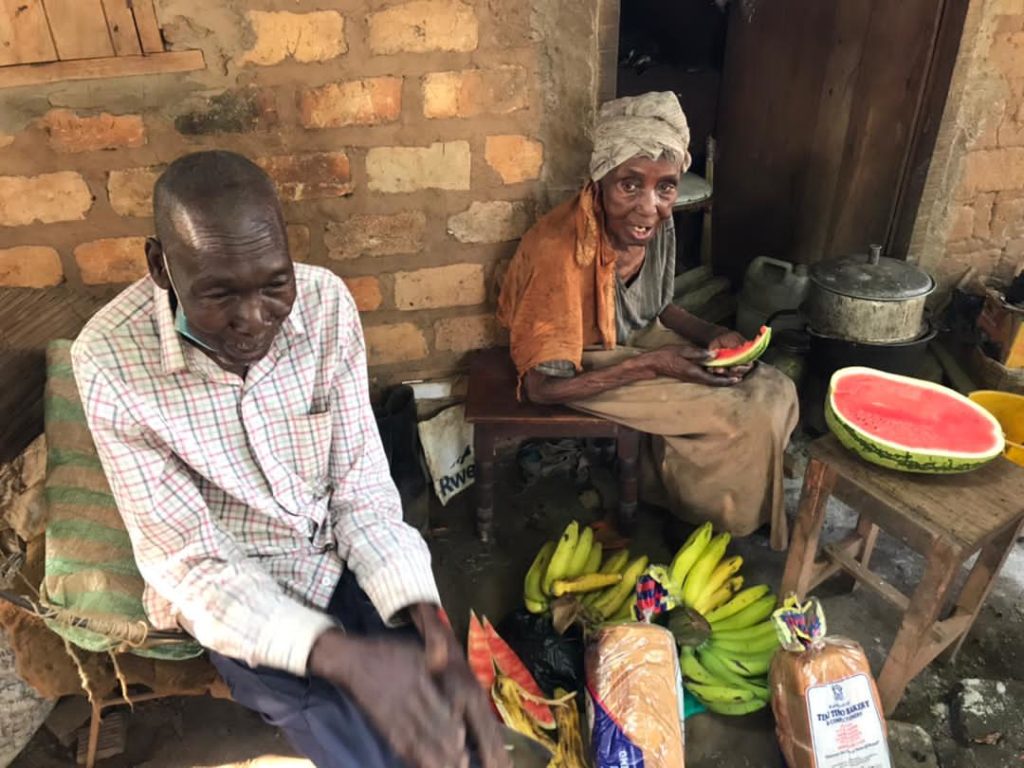 JFM today has clocked a month helping hungry people, and we are so grateful to each individual who has donated money to carry on our program. Over 20 families have been blessed with food items and other domestic needs in the last thirty days. Together with you, we have made a huge difference in many lives of people. Thank you, partners.
Today JFM revisited the elderly couple Mr. and Mrs. Nkuutu, who live in Namulanda Wakiso district. One week ago, JFM visited Shaban and Joeria Nkuutu at their home place for the first, and their living standards needed a hand. Since then, JFM visits the couple every other week since they need so much attention.
Being in their late days, they need food groups: colorful vegetables, legumes, fruits, among others. As you become older, the foods and drinks that make up a healthy diet may be slightly different from when you were young.
We are glad that today Shaban and Joeria Nkuutu received such food from JFM and making their life go wow. When JFM arrived, the couple was inside their home preparing pigweed since they were out of food (Ddoodo in local language), and it was hard for them to recognize who had visited. Later Shaban shouted, "my grandson, you are welcome!"(laughter- not really his grandson). I had to cut melon for them since they were hungry, and immediately they started eating together. "If I had known that you were coming, I wouldn't have wasted my time preparing pigweed," Said Joeri.
It's always JFM's priority to reach out to such people to ensure they are loved and feel someone is caring to them and trying to look like Jesus.
About Author