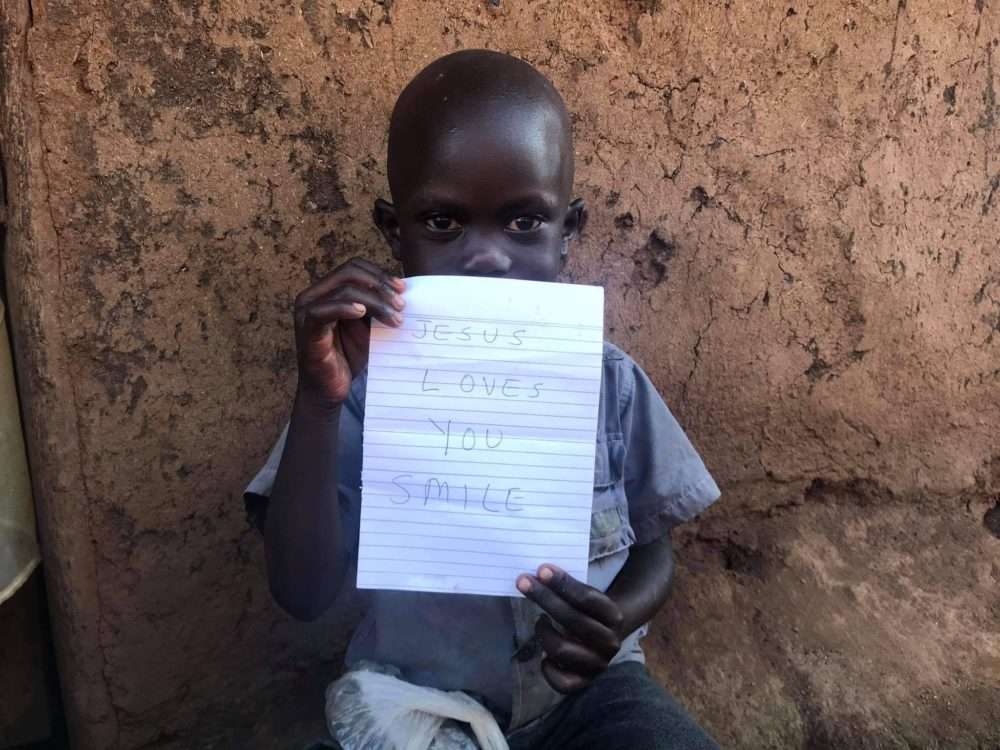 Feeding the world because JesusFedMe.com knows what it is to be starving.
Amony's favor from the moment she was born came today when JesusFedMe.com visited her polythene bag roofed house. Soon after her arrival into a marriage she never enjoyed life as her husband left her for another woman. Amony put it right that she has been alone taking care of her three kids after the departure of her husband.
She describes her life as "a life of misery and starvation." After all, she has been through in her entire life,  Amony was quick to display her excitement after a gift of food and money as presented by JesusFedMe.com, giving her some food relief at least for a while. Amony is among the Bukuuba landing site dwellers facing the same situation at the moment. Being stigmatized in the community is the most painful thing Amony is experiencing at the moment she needs love and care which JesusFedMe.com is doing to her and everyone. With enough love and support for food, starvation doesn't feel so bad and where enough love and care is, stigma cannot exist. Let's love one another.
About Author