Jesus Well – Free Water for 1000 Plus People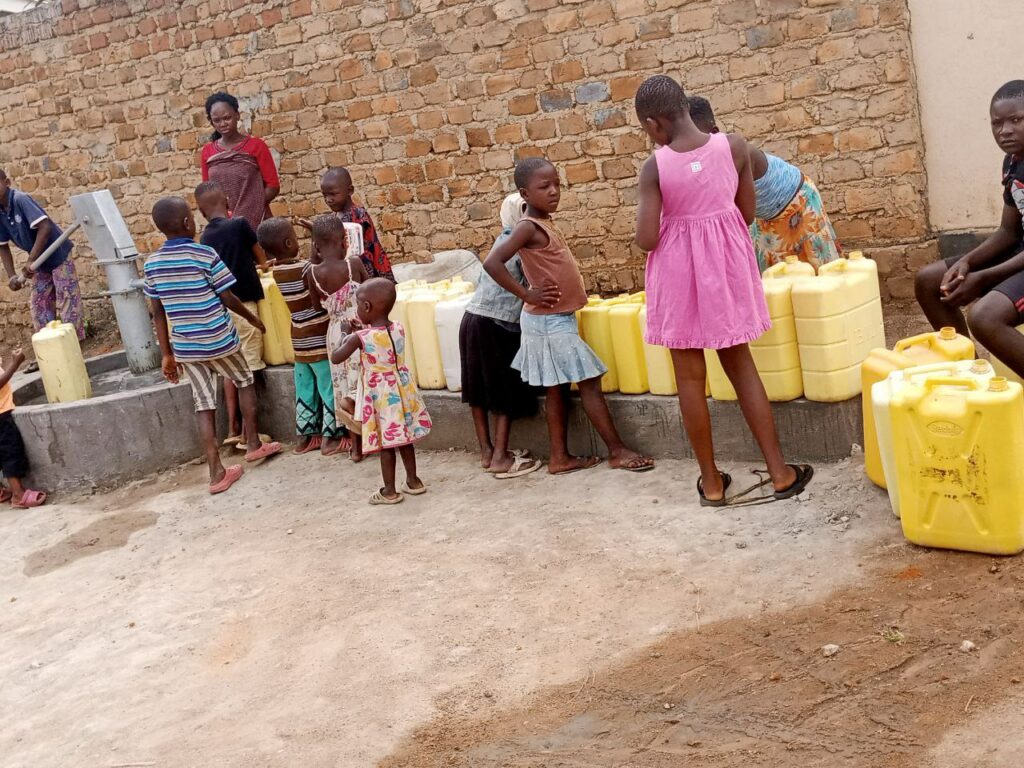 OUR BOREHOLE WELL WAS FULLY COMPLETED, by Ignatious Sseremba.
Amazing Grace Church and the extensive range of our community lacked access to clean water for consumption and domestic use just a couple of weeks ago. At one time, we found ourselves fetching water from the filthy fish pond.

I've shown you in my previous post how JFM helped us set up a nice, accessible borehole well for everyone in this community. I'm glad to inform you that the project was completed today and is in excellent working condition; clean water is coming out, ideal quantity, clean enough for consumption without even boiling, well cemented and neat, so this makes us so happy.

We expect our well to stay long enough to help several generations, and the beneficiaries of this project are so excited. They're eager to get a free well; we will not fetch dirty pond water again, nor shall we pay again for that need. This will improve our livelihoods, health, and efficiency in chores because water is essential.
---
About Author