How Important Is Good Nutrition to Elders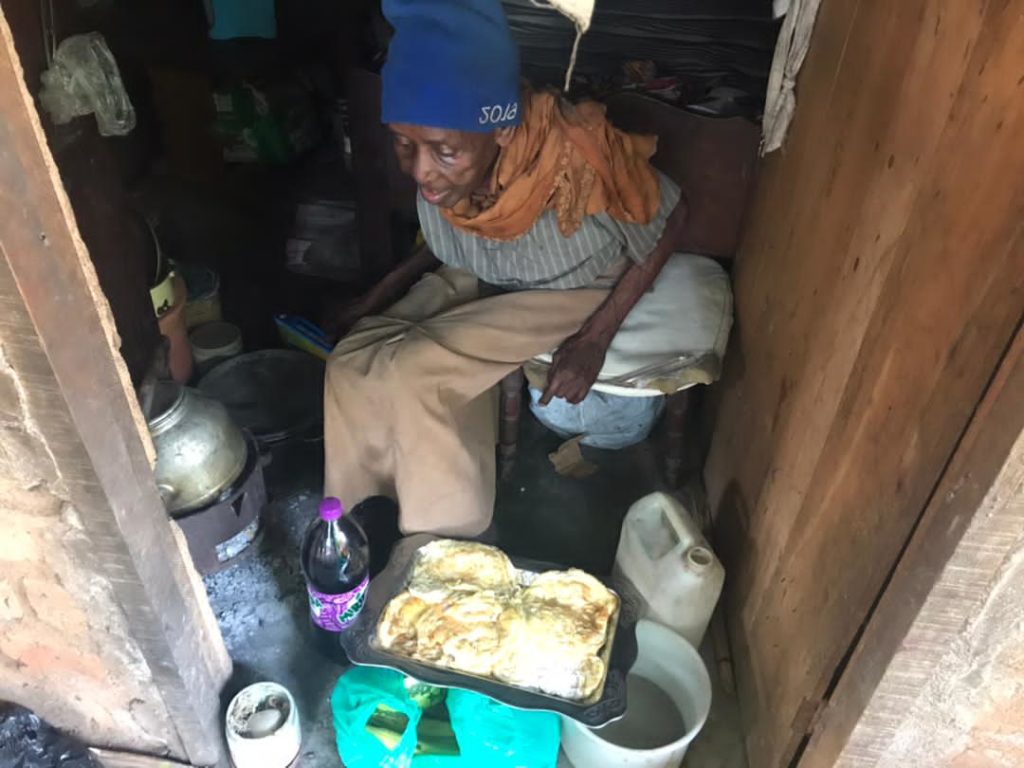 Good nutrition is essential, no matter what your age. It gives you energy and can help you control your weight. It may also help prevent diseases like high blood pressure, heart disease, and cancer. But as you age, your body and life change, and so do what you need to stay healthy. For example, older adults often require more protein.
Many elders in Uganda find it hard to eat healthy food due to many reasons like home life, such as living alone when no one can help to get such food, health issues that lead to low apatite, and so on. Therefore, older adults need special care, getting good food rich in proteins, fruits, fat-free foods, and other good foods.
JFM is doing a great job to see aged people's health by providing them food suiting them. For example, yellow bananas are suitable for the elderly because they may relieve symptoms of anxiety and depression, brighten the mood and enhance restful sleep. I have witnessed this when I bring yellow bananas to Mr. Nkuutu and his wife. Other items include watermelon, bananas, eggs, passion fruits, sugar canes, groundnuts, etc.
About Author