Grocery Delivery for 90-Year-Old Marita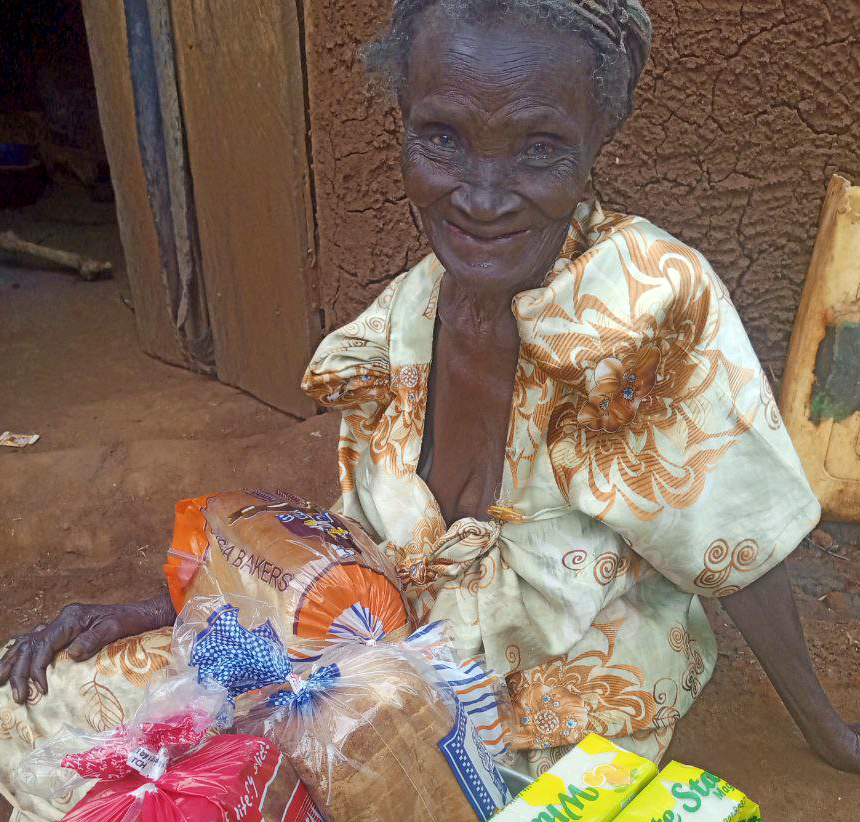 Greetings, dear friends,
I want to share the story of Marita, a 90-year-old woman facing mobility challenges in her lower limbs. She lives alone in a humble mud house and leads a difficult life. Marita relies on rainwater and prepares simple meals using flour as her main staple.
Before we reached out to her, Marita was a devoted Catholic. Currently, she depends on groceries, soap, and our limited assistance. She has set up a rudimentary stove inside her small mud house to cook her meals. However, her living conditions are far from ideal. She sleeps on a mat and covers herself with a worn-out blanket. Moreover, her latrine is dilapidated, posing a safety risk.
Despite her hardships, Marita finds solace in our presence and the love of Jesus. She is grateful for our support and expresses her heartfelt thanks to Jesus for nourishing her. We would also like to extend our gratitude to our beloved donors, and we pray that the Lord blesses you abundantly for your generosity.
UPDATE: JFM INSTALLS A DESCENT LATRINE FOR 90-YEAR-OLD MARITA

Greetings beloved,
In my previous post, I shared information about the food support we have provided to a woman facing many challenges. Today, JFM (organization name) decided it was necessary to assist her in obtaining a decent latrine. We installed a very nice cemented latrine for her because the one she had before was in poor condition, and we were concerned for her safety. She is extremely grateful for the help we offer. In the future, we could consider installing a curtain wall around the base to ensure her privacy. I am filled with gratitude towards Jesus for this opportunity, and I am genuinely amazed by JFM's actions. To our beloved donors, thank you. May the Lord bless you abundantly.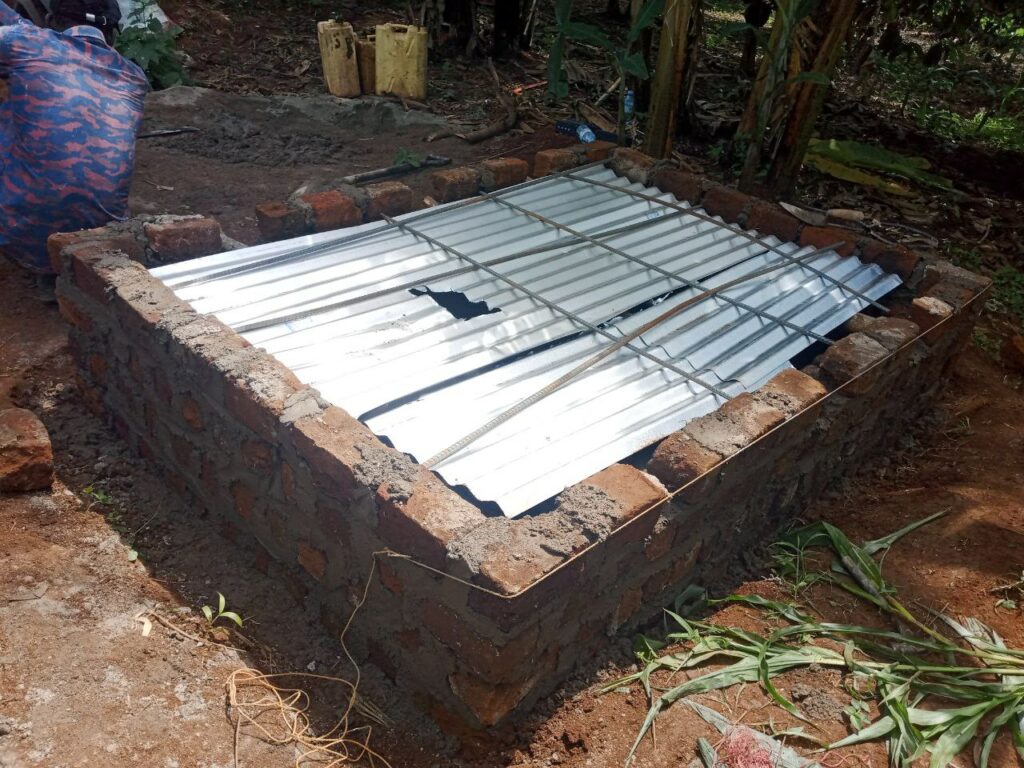 The hole is covered temporarily to let the cement dry.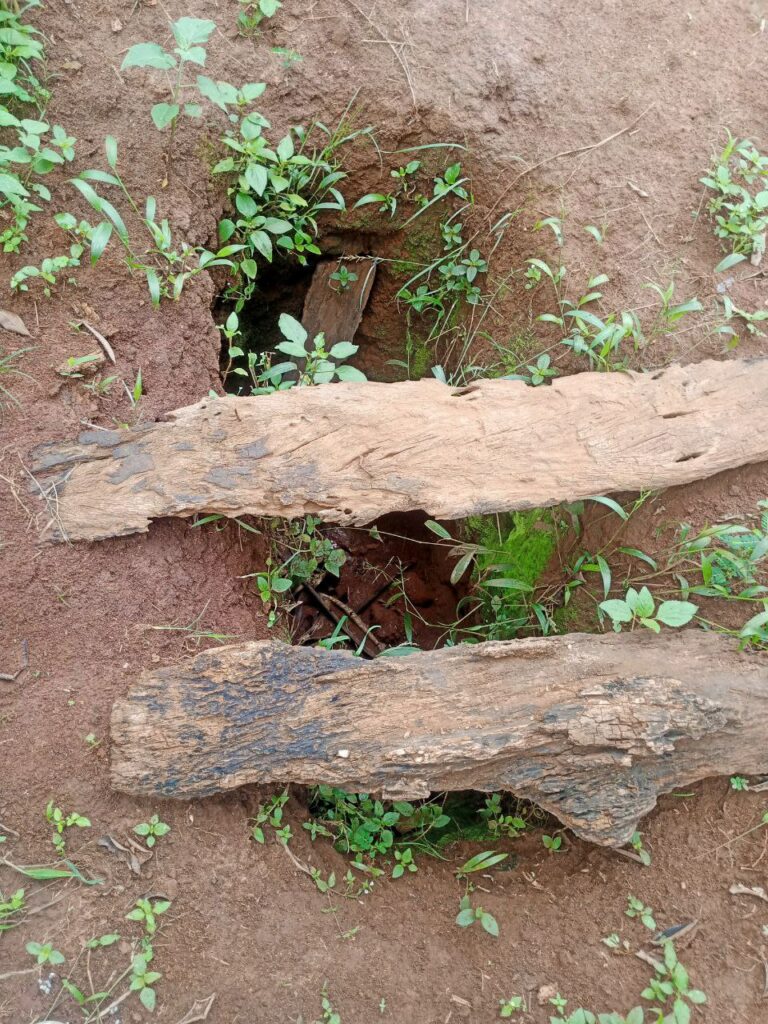 This was her original latrine.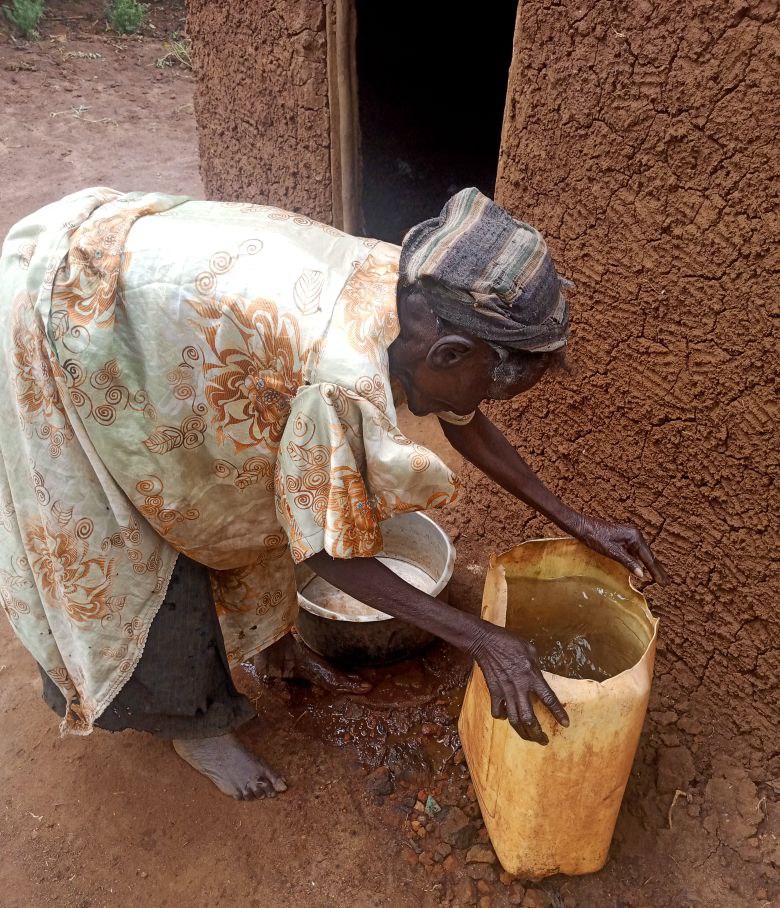 About Author