End of Semester Transcripts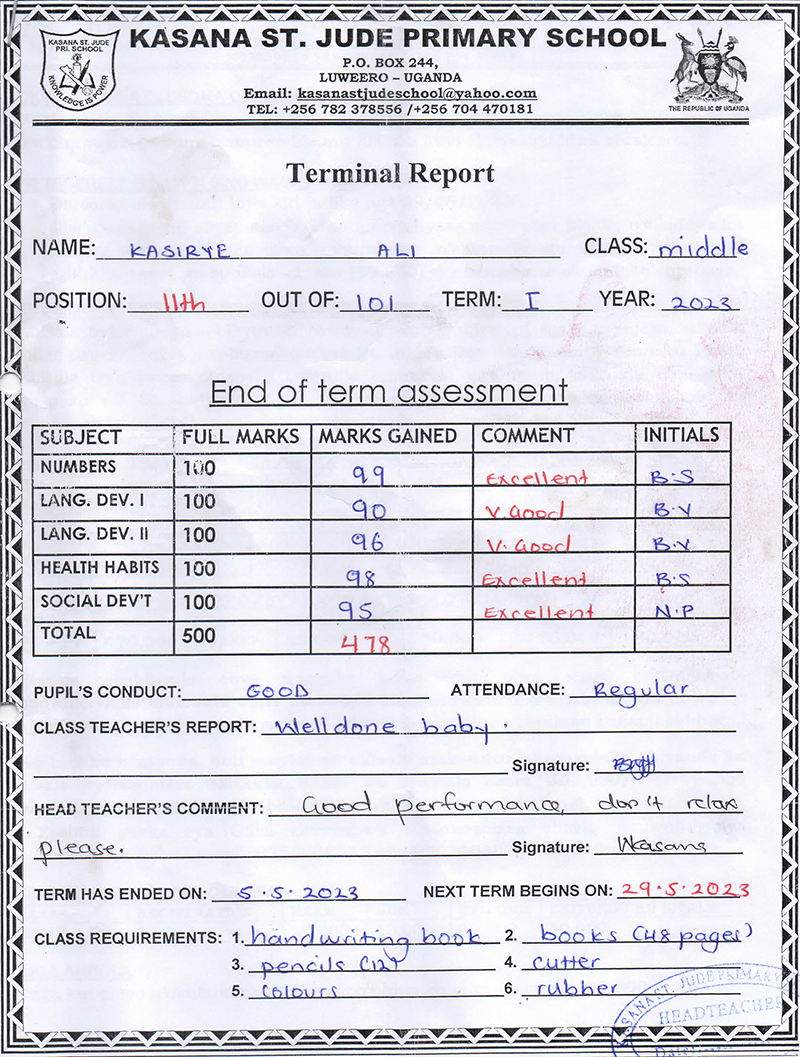 Today, the orphaned children in our care presented their academic transcripts for the end of the semester. It was a special occasion for them as many were attending school for the first time. They were excited to wear their school uniforms and shoes and carry their school bags. In addition, our orphanage provides them with comfortable beds to sleep on and nutritious meals every day, thanks to the JFM funds.
Although some children did not perform well in their first semester, we are proud of their effort and determination to improve in the following semester. By attending school, they learn valuable skills like reading and writing and become better individuals. We are grateful to our donors for their generous support, without which these children would not have the opportunity to attend school and grow in knowledge. May God bless our donors abundantly.
About Author