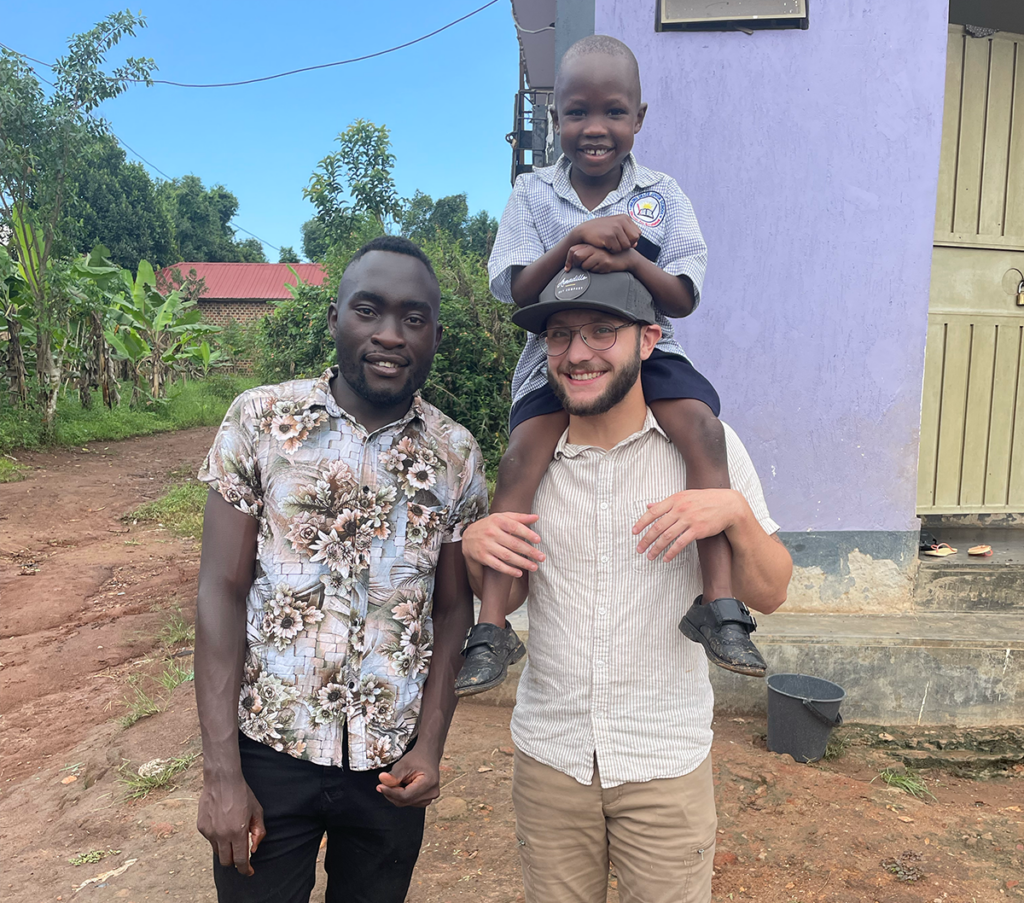 Visiting Blessing is always a heartwarming experience. He was once an orphan, a child who faced the world alone, but now he is enveloped in the love and care of Enock, his adoptive father. The transformation in Blessing's life since being welcomed into Enock's home is nothing short of remarkable. It's a testament to the power of love and the difference one person can make in another's life.
Blessing is not just thriving; he's excelling in every way possible. He diligently attends school and is making remarkable progress in his studies. His dedication and enthusiasm for learning are truly inspiring. It's clear that he has embraced this opportunity with open arms and a determined spirit, eager to grasp every bit of knowledge that comes his way. His teachers often commend him for his hard work and enthusiasm, and he's become a role model for his peers.
But it's not just Blessing's academic achievements that make him so endearing; it's his kind heart, infectious smile, and the love he shares with his adoptive family. Enock has not only given Blessing a home but also a loving and supportive environment in which to grow and thrive. It's a beautiful bond that radiates warmth and happiness. We cherish every moment spent with Blessing and are grateful for the love and happiness he has brought into our lives. Blessing truly lives up to his name, as he has been a blessing to all who know him.
Enock, (pictured here) left is Blessing's adoptive Father. Jaxen is visiting from America. We were so blessed to enjoy our day with Enock and Blessing.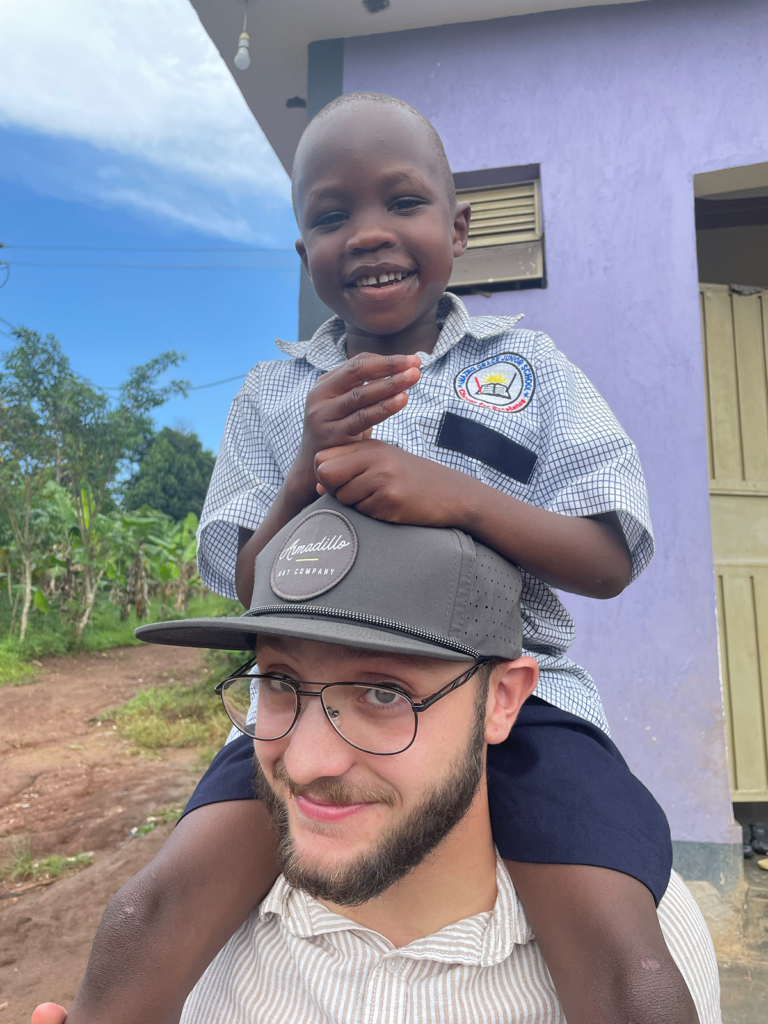 Jaxen visited Uganda for the first time with JesusFedMe.
Jaxen talked about how much he loves his new cap,
but scroll down to the bottom picture and see where that very cap ended up.
Blessing stole our hearts.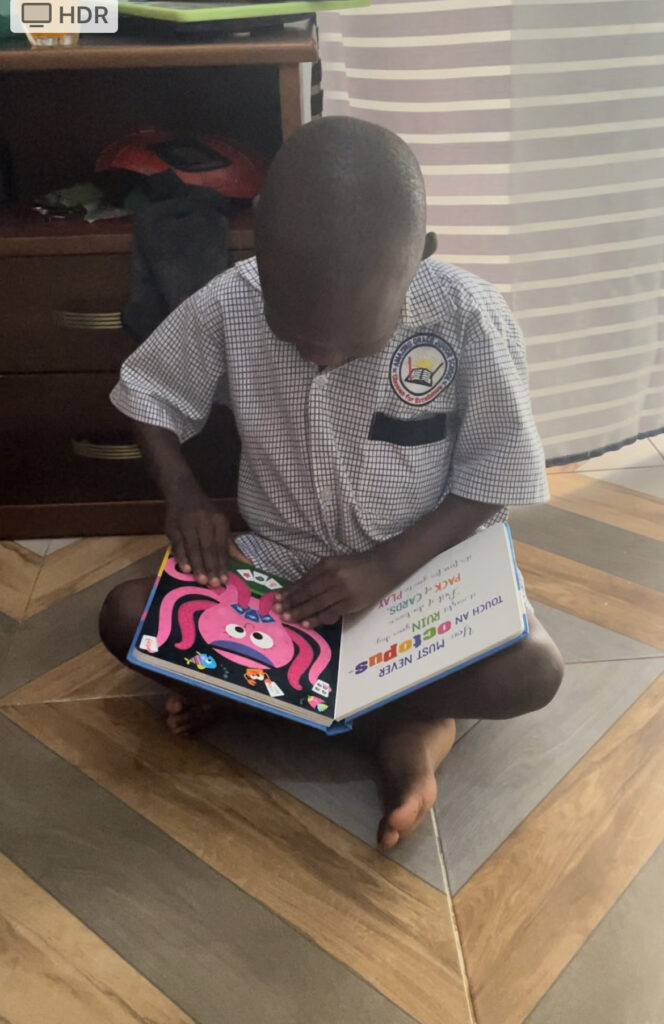 Enjoying a new book.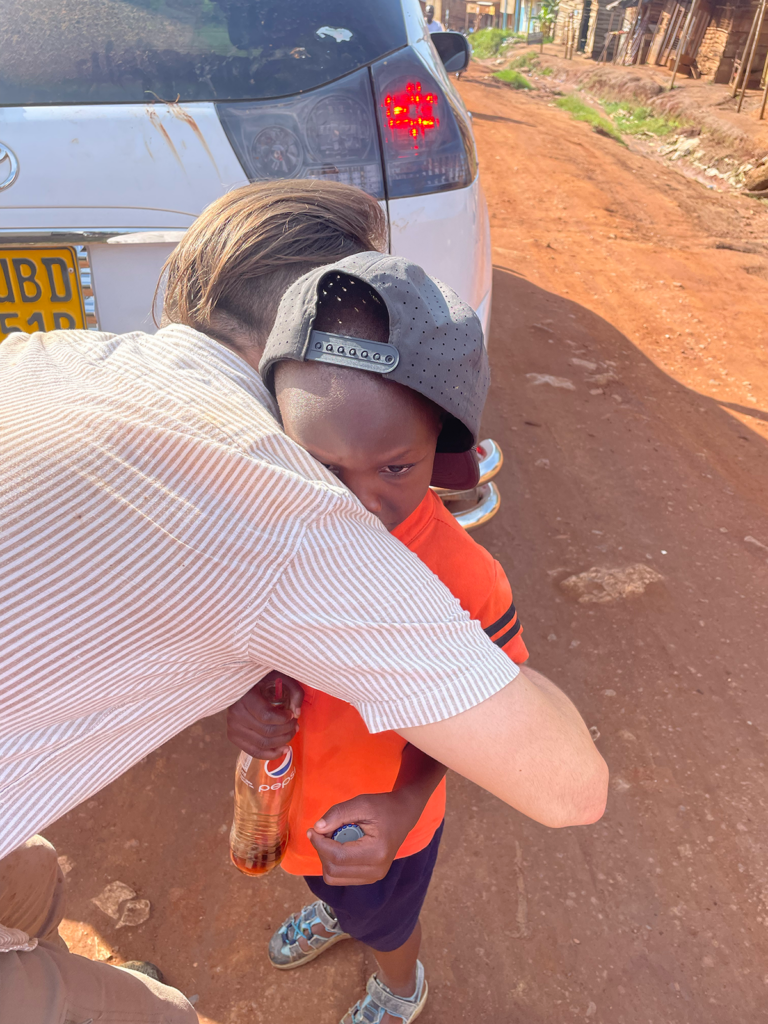 Jaxen gives Blessing a final hug good bye. We will be back one day.
About Author