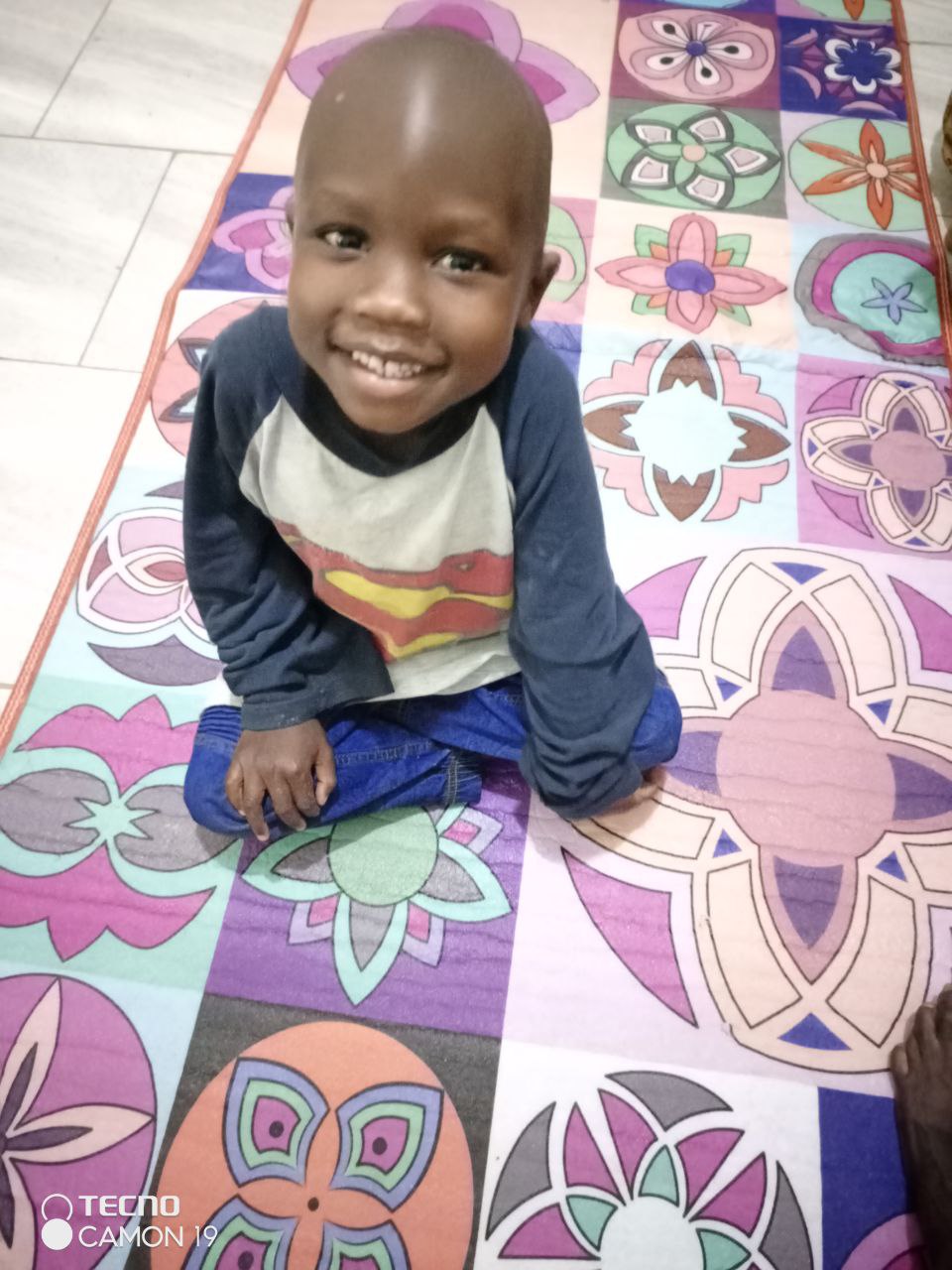 This little fella was kicked out of his house and told to leave and never return. He wandered around for 3 weeks before a JesusFedMe friend (Enock) found him and took him in. Enock received official papers making it legal to keep Blessing. Now he is loved and being taken care of full time. JFM provided him with a new bed, clothes, daily food, and toys. We thank God for this unbelievable miracle of Blessing (Blessing is his name). And JFM is so thankful to Enock for taking on such a monumental task of loving someone he didn't make and healing a heart he didn't break. We are proud of you, Enock.
Below is the letter I received from Enock. The following was corrected for grammar and spelling. Remember, Lugandan is their native language, not English.
_______________________________________________________________________________
INTRODUCING BLESSING A HOPELESS BOY OF 7 YEARS
Hello, Everyone. Praise God by introduction am called Mwesigwa Enock. I live in a deep village Mukono Seeta in Uganda. I was hopeless, and by the Grace of the Lord am still Alive. A few months back, I was battling with an inguinal Hernia for more than 19 years and I couldn't manage to lift anything. My right testicles could swell and I could feel like a mother in labor, especially in the morning and windy. I couldn't move out for some food And the only solution I had was to kill myself because I could not have someone to help me, and the hospital bills were expensive on my side. God gave me one chance when I met Mr. Bil Wegner and he cleared all my hospital bills, started caring for me as his son and bought me a bible. As of now am feeling a significant change though I can't manage to lift more than 10kgs because the doctors gave me 6 months. When a man does well needs a reward. The only reward I had to give back to Mr. Bill was to love and preach the Gospel to the hopeless. As I went, I found a 7years old Boy with a quarter-dirty sack of empty plastic bottles.
I felt bad for him and went closer when he tried to pick up another dirty bottle. I asked his name and he replied gently and I was so touched. His heart was ready to hear the good news from me and we shared a short verse in psalms 113-7. The only problem he had was food, education, and clothes, and his father is a drunkard who could beat him without reason and showed me the small scar he has on his face, which his father caused. I directed him to my home where he could Escape and come to Eat break, lunch, and supper, and he started feeling that he is loved. One day I followed him up to his home and asked their neighbors what was happening, and one of the neighbors told me that the mother divorced and left the child with his father because of poverty and got another man. So the father decided to bring his hunger for his wife to a boy and I call it miserable life.
I started treating blessing as my son, bro, because he was missing parental love, and God was on Blessing's side, where his father accepted me as his caretaker. When I share this with Mr. Bill, he introduced me to JesusFedMe, where JFM could get him good shelter, food, and new clothes, and the boy's life is changing slowly. I don't have much to say. I want to Thank the Almighty for Enabling Jesus Fed me Sponsors for their excellent job in Blessings life.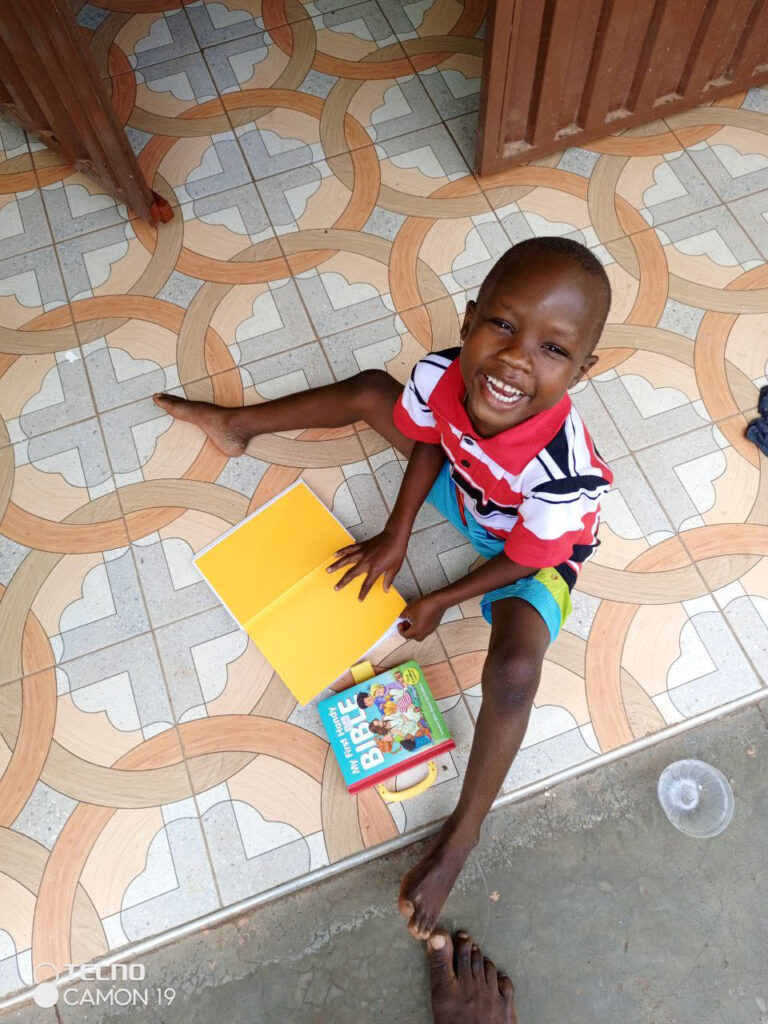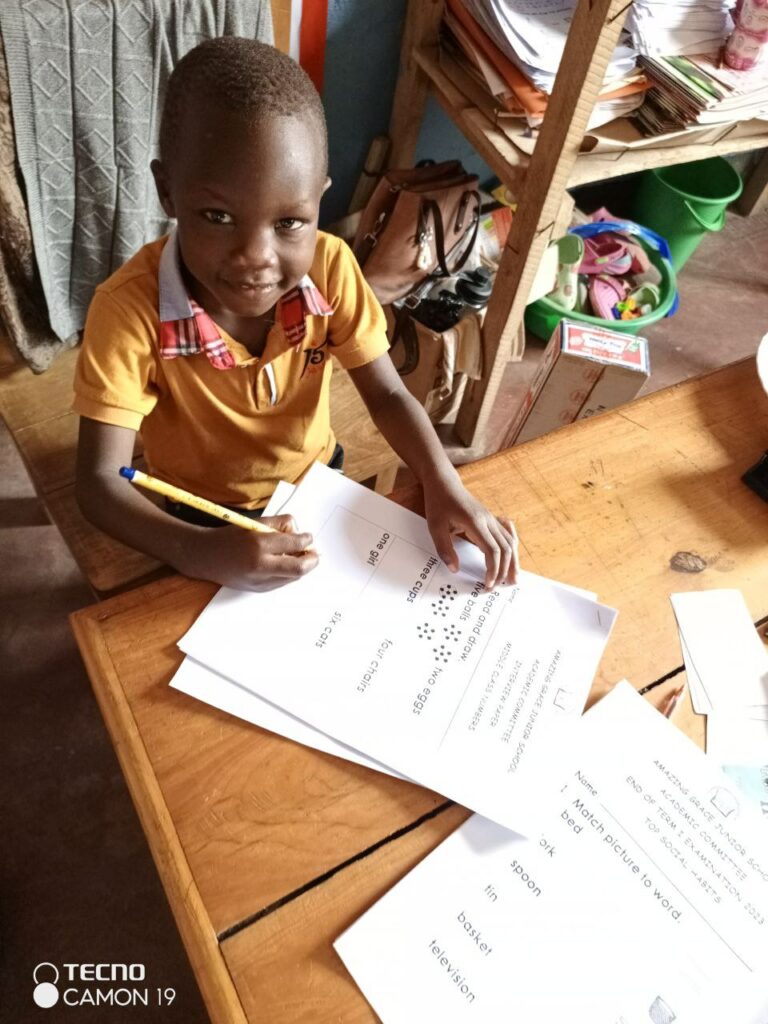 UPDATE: April 15th, 20023. We now have signed Blessing up for School. He has never gone to school, so he will have to start in the youngest class.
About Author